Set within 800 hectares in the beautiful South Downs National Park, Plumpton College is 12 miles from Brighton. The College has one of the largest college farms in the UK, Lambert Farm, which is home to their Sussex beef cattle, sow pig unit and flock of 550 sheep.
Why study at Plumpton College?
A recent £15million investment in state-of-the-art campus facilities and equipment enables students to benefit from the latest technological and best practice developments in the land and environment industries.
A brand new environmentally friendly AgriFood Centre opened on the campus in 2023, featuring training kitchens, conference facilities and an onsite café. Our extensive Animal Management Centre houses over 179 distinct species and features fully equipped laboratories and a purpose-built Veterinary Nursing Training Suite.
Our Equine students enjoy outstanding facilities including a horse walker, show jump field, stabling for 40 horses, and indoor and outdoor arenas with outstanding views of the South Downs National Park. With 10 hectares and 30,000 bottles of award-winning wine produced each year, we are the UK's centre of excellence for wine education, training and research. The only Higher Education facility in Europe that offers university degrees in wine business and production taught in English.
One Garden Brighton is the home of the college's horticultural centre of excellence, a space for training and education open to the public. The campus buildings are nestled within the beautiful walled gardens, where students design, plant and maintain the grounds as a showcase for innovation.
What can I study?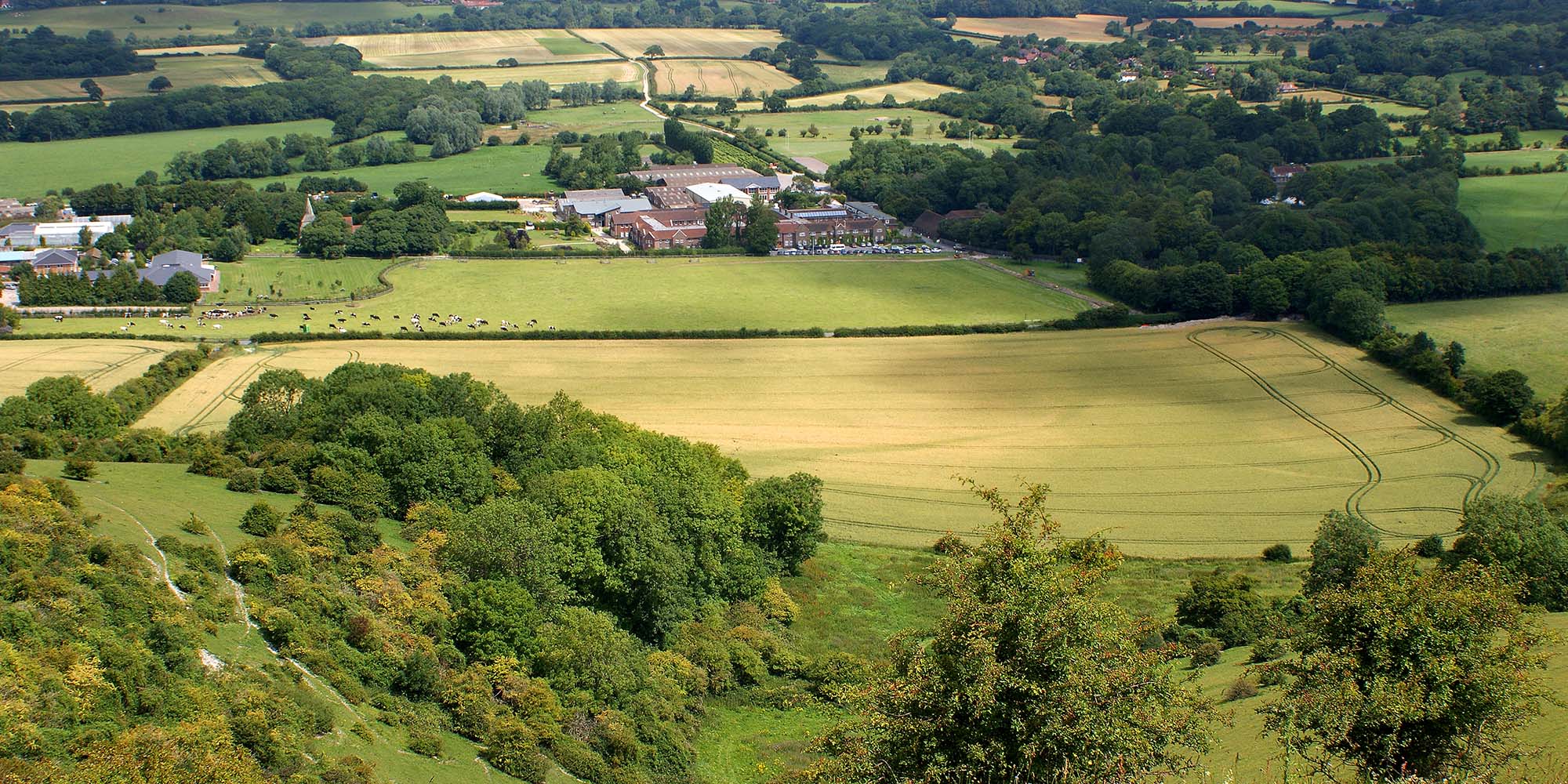 Plumpton College offers a wide range of subjects, and each course has been designed to ensure you gain the right skills needed for employment. All our courses, which are delivered in partnership with the University of Greenwich, are highly regarded by employers and we are proud of our excellent graduate employment record.
Courses are available in the following areas: Sustainable Agriculture, Animal Management, Environmental Studies & Conservation, Equine Management, Sustainable Horticulture, Veterinary Nursing, Veterinary Physio, Wine Business, Wine Production, Viticulture & Oenology. During your time with us, you will have the chance to enjoy commercial work experience, which is a valuable opportunity to gain hands-on practice while developing contacts within your chosen industry.