Key details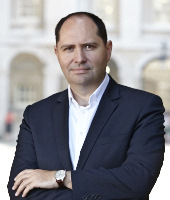 Professor Alex Stojanovic
Head of School Accounting, Finance & Economics ; Director of Centre for Governance, Risk and Accountability; Co-Director of Institute of Political Economy, Governance, Finance and Accountability
---
Professor Alex Stojanovic is Head of School for Accounting, Finance & Economics. He was formerly a founding member and Director of Research at Bradley Financial, a City of London-based equity research/financial consulting agency.
Prof Stojanovic graduated with a BA Economics with honours from Belgrade University, and an MBA Finance and a PhD Finance from Bayes Business School, London. In addition to his extensive undergraduate and postgraduate teaching experience, Prof Stojanovic has won praise as an executive education professional, most notably as a visiting Lecturer in Finance at the Bayes Business School's Executive MBA programme.
Prof Stojanovic started his career in commercial banking with Komercijalna Banka Belgrade, and has considerable project management and consulting experience through his involvement in international banking projects, including work on International Payment Systems in association with the Bank of England and work on the Impact of the Euro on the UK Banking Industry in association with the Corporation of London.
Prof Stojanovic is also the Director of the Centre for Governance, Risk and Accountability which is active in the areas of corporate governance, corporate social responsibility, risk management, behavioural finance and banking regulation. He is Co-Director of the Institute of Political Economy, Governance, Finance and Accountability - PEGFA - which analyses economic political, social and corporate practices and issues from the political, governance and risk perspectives.