Key details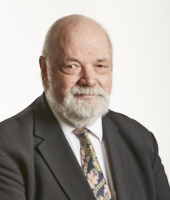 Barry J. Curnow
Director of Professional Business Engagement
---
Barry Curnow has been Director of Professional Business Engagement for the Faculty of Business since November 2014. From 2009-2014 he was Head of the Department of Human Resources and Organisational Behaviour where he continues to research, consult and teach. He is a Group Analyst and Certified Management Consultant with international experience of leading, coaching, counselling and mentoring professional service firms and their clients in the arts and crafts of client relationship management and deep change. He was also a visiting professor of management consulting at Cass Business School, City University, London (2001-2010) and at Durham University Business School (2003-7).
His specialties include general business management ; leadership ; organisation consulting ; executive coaching ; group analysis and reward management.
Barry is former Chairman and Chief Executive of MSL Group International Executive Selection and Assessment Consultancy, former Managing Director of Hay Management Consultants, former Worldwide Partner and Director of The Hay Group.