Key details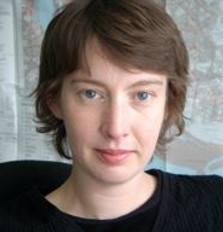 Dr Menna T Jones
Senior Lecturer in Tourism and Events Management
---
Dr Menna Jones joined the University of Greenwich as a Senior Lecturer in 2017. Previously she worked as a Senior Lecturer and Programme Leader at University of East London and as a Senior Lecturer at Liverpool John Moores University. She has worked as a Researcher at University of Liverpool and for Cities Institute.
Her research interests relate to urban regeneration and gender equality. She provides research consultancy in urban regeneration for local authorities, and has carried out research for professional associations in gender and leadership opportunities.
Awards
Fellow of the Higher Education Academy
Key projects
Plumstead 2020 – 2024. Dr Menna Jones is Principal Investigator for the project evaluating the work carried out by Royal Borough of Greenwich on Plumstead High Street regeneration.
Thamesmead 2019. Dr Menna Jones led the qualitative data collection and analysis of background data for Peabody to understand and evaluate the impact of the changes to the area through the £1 billion being invested in their 30 year plan for Thamesmead.
Association of Women Travel Executives 2018. Dr Menna Jones organised the questionnaire and supervised the analysis of the findings relating to understanding the difficulties women face when seeking executive level roles in the travel industry.
Recent publications
Jones, M. (2019) 'Framing regeneration: Embracing the inhabitants' Urban Studies56(9) pp. 1901-1917