Key details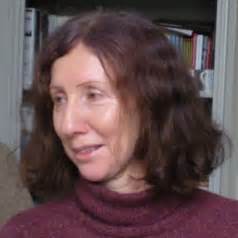 Jane Lethbridge
Associate Professor, Co-Director, Centre for Research in Employment and Work (CREW)/ Public Services International Research Unit (PSIRU)/
---
Jane Lethbridge's main research interests are the impact of liberalisation and privatisation on the health and social care sector, digitalisation and the public sector, social dialogue in the health and social care sector and democratic professionalism in the public sector, in the UK and internationally.
She has worked on public health issues in the UK and internationally for over 20 years, with experience of management and project implementation in both the public and NGO sectors. From 2001-07, Jane was Senior Research Fellow, Public Services International Research Unit (PSIRU) at the University of Greenwich before becoming principal lecturer in 2007. She was Director of PSIRU from 2013-2018.
From 2012 -2019, she was part of the project PESSIS; 'Promoting Employers' Social Services in Social Dialogue' (funded by the European Commission) which developed a series of national case studies of social dialogue in the social services sector in 25 European countries.
She was a researcher for the Council of European Municipalities and Regions (CEMR) / European Federation of Public Service Unions (EPSU) Joint Project 2015-2017 "New forms of service delivery for municipalities, the contribution of social dialogue and good practice for well-being at work."
In 2019, Jane Lethbridge published 'Democratic Professionalism in Public Services' (Policy Press) explores democratic professionalism which is an approach that enables public service professionals to work more democratically with clients, students, patients and other public service users.