Key details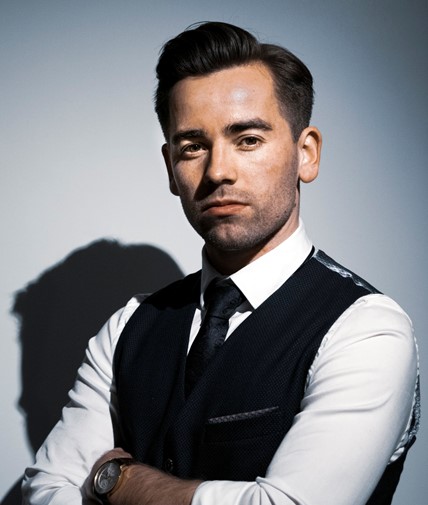 Dr Lucien von Schomberg
Lecturer in Creativity & Innovation
---
Dr. Lucien von Schomberg is Lecturer in Creativity and Innovation at the University of Greenwich (UK). In addition, he conducts research for several EU Horizon 2020 and Interreg projects related to responsible innovation and circular entrepreneurship. He is also editorial member of academic journals Philosophy of Management (UK) and NOvation: Critical Studies of Innovation (Canada).

In 2015, Lucien graduated with distinction in philosophy from the KU Leuven (Belgium). He specialized in continental philosophy with notable interest in existential phenomenology and traditional metaphysics. This led to a PhD project in the field of responsible innovation at Wageningen University (Netherlands). The results of this project are published in his doctoral dissertation, entitled "Raising the Sail of Innovation". In 2019, Lucien went on research visits to Arizona State University (United States) and the Institut National de la Recherche Scientifique (Canada). In 2020, he worked as an international research consultant for the Social Sciences and Humanities Research Council of Canada (SSHRC) to explore the challenges of interdisciplinarity. Since 2017, Lucien has been teaching on topics related to philosophy, innovation, and entrepreneurship. He is currently taking acting courses at the London City Academy to incorporate drama-based techniques in his teaching practices.

In addition to his academic career, Lucien is an UEFA-Advanced licensed football coach and scientist with more than ten years of international coaching experience. He has previously worked for several professional football clubs, including AFC Ajax, KRC Genk, and Oud-Heverlee Leuven.

Lucien enjoys a multicultural background and is fluent in Dutch, English, Spanish, and French.