Key details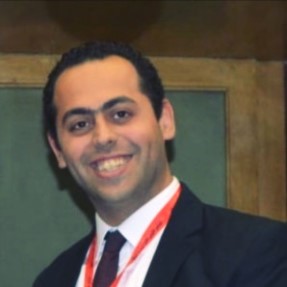 Yasser Abdallah
Teaching Fellow
---
Yasser Abdallah is completing a PhD at the Manufacturing Informatics Centre, Cranfield University, which he began in 2019. He holds a BSc (Hons) degree in Business Administration from Mansoura University, Egypt and an MSc degree in Management of Technology from Nile University, Egypt, with distinction in both degrees, where he was first of his class in his bachelor's degree. Yasser has diverse work experience as an Assistant Lecturer in Management who has an accumulated teaching experience of 8 years for undergraduate students. He also held many administrative positions inside Mansoura University, most importantly, the Director of Technology Transfer Office.
Other experience includes consultancy experience in entrepreneurship and the small business ecosystem. Moreover, he also worked as Professional Trainer in Management and Soft Skills areas at the National Training Academy (NTA), Egypt. Yasser was part of many national projects in Egypt, such as the Presidential Leadership Program (PLP) and a member of the Student Relations and Communications Committee all over the Egyptian Universities.
Key projects
Yasser is currently working on building and managing a Digital Transformation framework in the manufacturing industry. This could have potential benefits for the industry to increase its productivity and reduce its cost through transforming its traditional business processes into a more digitized world. This research will help the manufacturing institutions overcome Digital Transformation barriers and make the most use of their enabling digital technologies.