Key details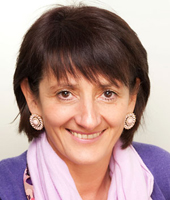 Dr Jeanette Swan-Wallis
Senior Lecturer, Pharmacology
---
Dr Jeanette Swan Wallis obtained her BSc Hons in Physiology at Kings College, University of London, and her PhD, investigating mitochondrial calcium overload and neuroprotection in various neurodegenerative disorders at The Institute of Psychiatry under the tutelage of Professor Brian Meldrum.
She worked for Wellcome Research Laboratories (now part of GlaxoSmithKline) and much of her career in the pharmaceutical industry centred on the discovery of novel compounds for the treatment of depression, epilepsy and stroke.
Her interests include the etiology of psychiatric disorders and neurodegenerative diseases, along with their means of treatment and neuroprotection.
Responsibilities within the university
Course Leader
Life Science Project
Chemistry Project
Pharmaceutics
Course participation
Neuropharmacology
Physiology and Pharmacology
API and Drug Development
Medicinal Chemistry and Therapeutics – Postgraduate