Key details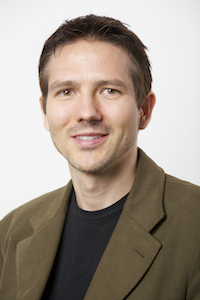 Dr Markus Wolf
Principal Lecturer
---
Dr. Wolf has been working for the University of Greenwich since 2002, following completion of a BSc in Computer Science. During his time at the University of Greenwich he has taught numerous subjects related to Object-Oriented Programming, Web Development, Software Engineering and Component Programming. He has also held several administrative and academic roles, such as Year Tutor, Programme Leader and Quality Procedures Coordinator. Currently he is a principal lecturer and holds the post of Timetable Coordinator for the Faculty of Faculty of Architecture, Computing and Humanities
Dr. Wolf's research has been in the area of Artificial Intelligence, more specifically, Case-Based Reasoning. His PhD thesis was entitled 'Applying Case Based Reasoning and Structural Similarity for Effective Retrieval of Expert Knowledge from Software Designs' which combines object-oriented design and programming with artificial intelligence techniques.
He has worked on a successful KTP projects. He also has experience working as a consultant on several commercial projects, which has allowed him to apply the theory he teaches in practice and gain invaluable industrial experience.
He has experience in full-stack Microsoft development using C# and VB, Java programming (SE and JakartaEE).