Key details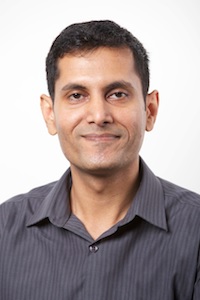 Dr Asim Siddiqui
Research Fellow
---
Asim is currently working as a Research Fellow for the Fire Safety Engineering Group (FSEG) at the University of Greenwich. His first degree is in Computer Science from the University of Greenwich, and after completing his MSc by Research in 2000 from the same institution, he joined FSEG. He has worked on various research projects including the Aircraft Accident Statistics and Knowledge (AASK) Database, World Trade Center (WTC) Evacuation Study, EU funded BeSeCu (Behaviour, Security, Culture) and LIFEBID (Lessons In Fire & Evacuation Behaviour In Dwellings). He has contributed to over 14 research papers during this period. In 2020, he was awarded a PhD for his research on the data sharing between Building Information Modelling and Fire Safety Engineering.
In addition to his main research duties, Asim has supervised over 30 Undergraduate and Postgraduate project students between 2006 and 2013. Also, he worked as a tutor for over six Undergraduate and Postgraduate courses between 1999 and 2007.
Qualifications
PhD
MSc by Research (Computer Science
BSc(Hons) Computing Science
Research / Scholarly interests
Integration and use of Fire Safety Engineering with Building Information Modelling (BIM) and Smart Building Management Systems.
Design and development of databases to store and analyse data related to human behaviour during evacuation.