Key details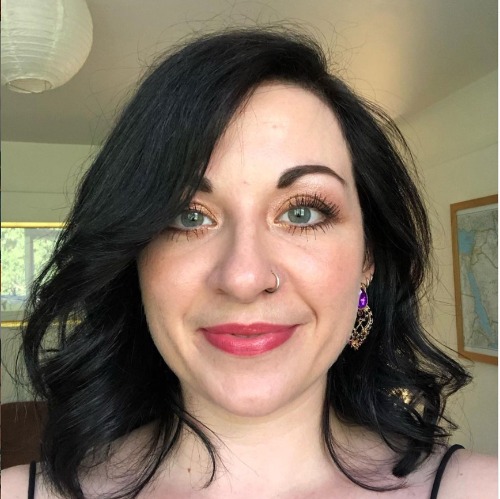 Gabrielle Messeder
Research Fellow in Ethnography
---
Gabrielle Messeder is a Research Fellow in Ethnography for the AHRC-funded project "Exploring Cultural Diversity in Experimental Sound" (2021-23), and is a member of the Sound/Image Research group at the University of Greenwich. Gabrielle is also a lecturer on the BMus Music programme and a PhD candidate in the Department of Music at City, University of London. Her research is supervised by Professor Laudan Nooshin and is broadly concerned with Brazilian music and dance in Lebanon. Gabrielle is also a musician, and regularly performs Brazilian and West African music in London.
Recognition
PhD Candidate in Music (City, University of London)
Associate Fellow of HEA
Research / Scholarly interests
Gabrielle's research interests span several geographic contexts, including Latin America, with particular expertise in Brazilian music, and musics of the contemporary Arab world, especially those of Lebanon, Palestine and Syria. Other areas of deep interest include Afro-diasporic musics, particularly jazz, postcolonialism and the role of empire in shaping music and place, music in cosmopolitan cities, intersectionality, music and gender, transculturalism and hybridity.
Recent publications
Messeder, Gabrielle. 'Brazilian Encounters:Beirut's "Golden Age," Ziad Rahbani, and Lebanese bossa nova'. In Ruth Davis and Brian S. Oberlander, eds., Music and Encounter at the Mediterranean Crossroads: A Sea of Voices, 34-36. Abingdon: Routledge (Forthcoming: October 2021)
Messeder, Gabrielle (2019). 'Performing samba in Beirut: citizenship, precarity and the Lebanese state'. Music and Arts in Action, Vol. 7, No. 1, pp. 11-27
Messeder, Gabrielle (2018). 'Tropical(ist) Fantasies: Bossa nova and samba in contemporary Lebanon'. Revista Vórtex, Curitiba, Vol. 6, No. 3, pp. 1-25
Messeder, Gabrielle (2018). 'Obrigada, Shukran: Brazilian Musical Encounters in Lebanon'. Ethnomusicology Review; 'Bring the Noise: Popular Music Studies'. https://ethnomusicologyreview.ucla.edu/content/obrigada-shukran-brazilian-musical-encounters-lebanon