The Loudspeaker Orchestra presents immersive acoustic experiences through programmed concerts of multichannel sound design, sonic art and electroacoustic music. The result is a rich enveloping sound experiences that morphs around the audience creating an immersive environment for enhanced listening and contemplation.
The 2018/19 Loudspeaker Orchestra Concert series introduced:
One Record Label Launch
Two Weekend Colloquia
Eleven Loudspeaker Orchestra Concerts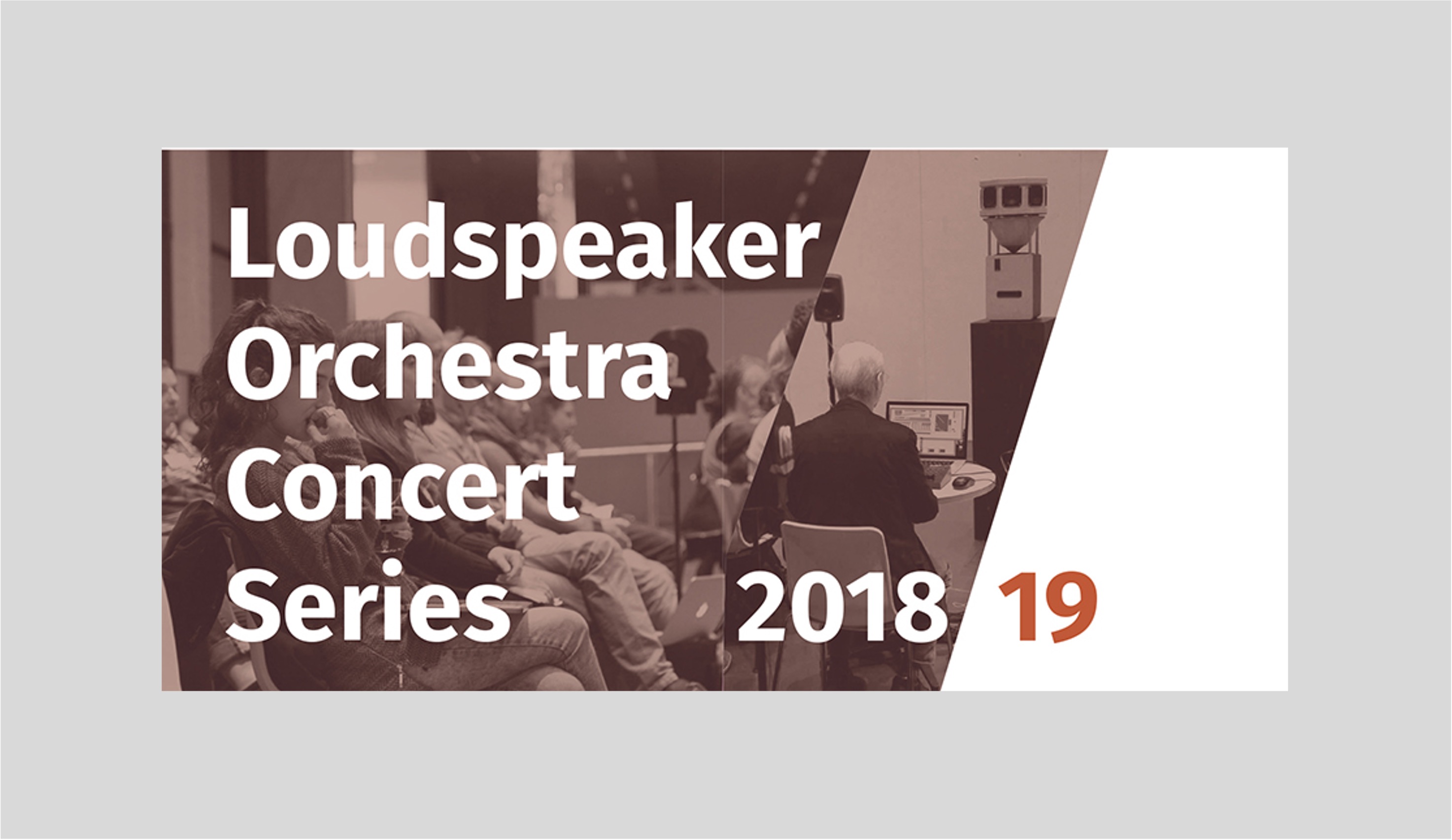 Concert Programme
21 September 2018: Ben Ramsay
Discover new worlds of sound as Ramsay morphs intricate field recordings into rich multi-layered compositions that alter our perceptions of objects and spaces.
---
4 October 2018: Sonos Localia
Launch event for this new digital label, distributing original recordings of electroacoustic music, sound art and experimental audio work.
---
10 October 2018: Simon Emmerson
Works exploring the malleability of memory and recorded sound are joined with new works for flute and electronics. Performance by Carla Rees.
---
1 November 2018: Stimson & Ainger
A programme exploring the extension of traditional instruments into new imaginative realms of action and interaction.
---
10-11 November 2018: Sound/Image
Renowned composer Denis Smalley is the special guest at this conference which features a diverse programme of sound and audiovisual works from international delegates.
---
4 December 2018: Barry Truax
Member of the World Soundscape Project, Barry Truax presents a concert of his inimitable context-based and soundscape compositions.
---
26-27 January 2019: Electroacoustic Music Association of Great Britain 40th Anniversary
A weekend exploring the past/present/future of electroacoustic music practice in the UK. With talks, panel discussions and concerts of both contemporary and established works.
---
20 February 2019: Linear Obsessional
An eclectic programme of field recordings, noise and drone music from this local independent label.
---
27 March 2019: Annie Mahtani
Real world sounds are transformed, manipulated and restructured to explore the juxtaposition of real, abstract and surreal soundworlds.
---
22 May 2019: Aural Exchange
A diverse programme of emerging talents. Featuring works by Sound Design students from Greenwich and other institutions.