'Law Mentor Platform' offers our LLB students three distinct tiers of mentoring as described below. The main aims of the platform are to facilitate student transition to university life; empower students with self-confidence; inspire students to achieve goals; and compliment the academic curriculum with practical skills development, bridging the gap between legal theory and practice
Tier one - Vygo Peer Mentoring: first year law students are mentored by second-and third-year law students. This provides first year students with support and advice.
Tier two - ASK Alumni+ Mentoring: one-to one mentoring where our law students can broaden their Greenwich and professional networks, seek careers advice and find a Greenwich alumnus (graduate) to offer one-to-one guidance and support.
Tier three - Employment Mentoring: the university has formed partnerships with law firms and other legal organisations and institutions. These collaborations deliver law and practice online mentor programmes of a minimum of five sessions. Student mentees and their mentors join the group session, and break-out rooms are used for individual mentor and mentee work. An initial session covers recruitment and progression information. The task-based sessions may include problem-solving of realistic and practice-based issues, role play and presentations. There is at least one additional face-to face meeting, for example; at the mentor's organisation, or a day shadowing them, including in court.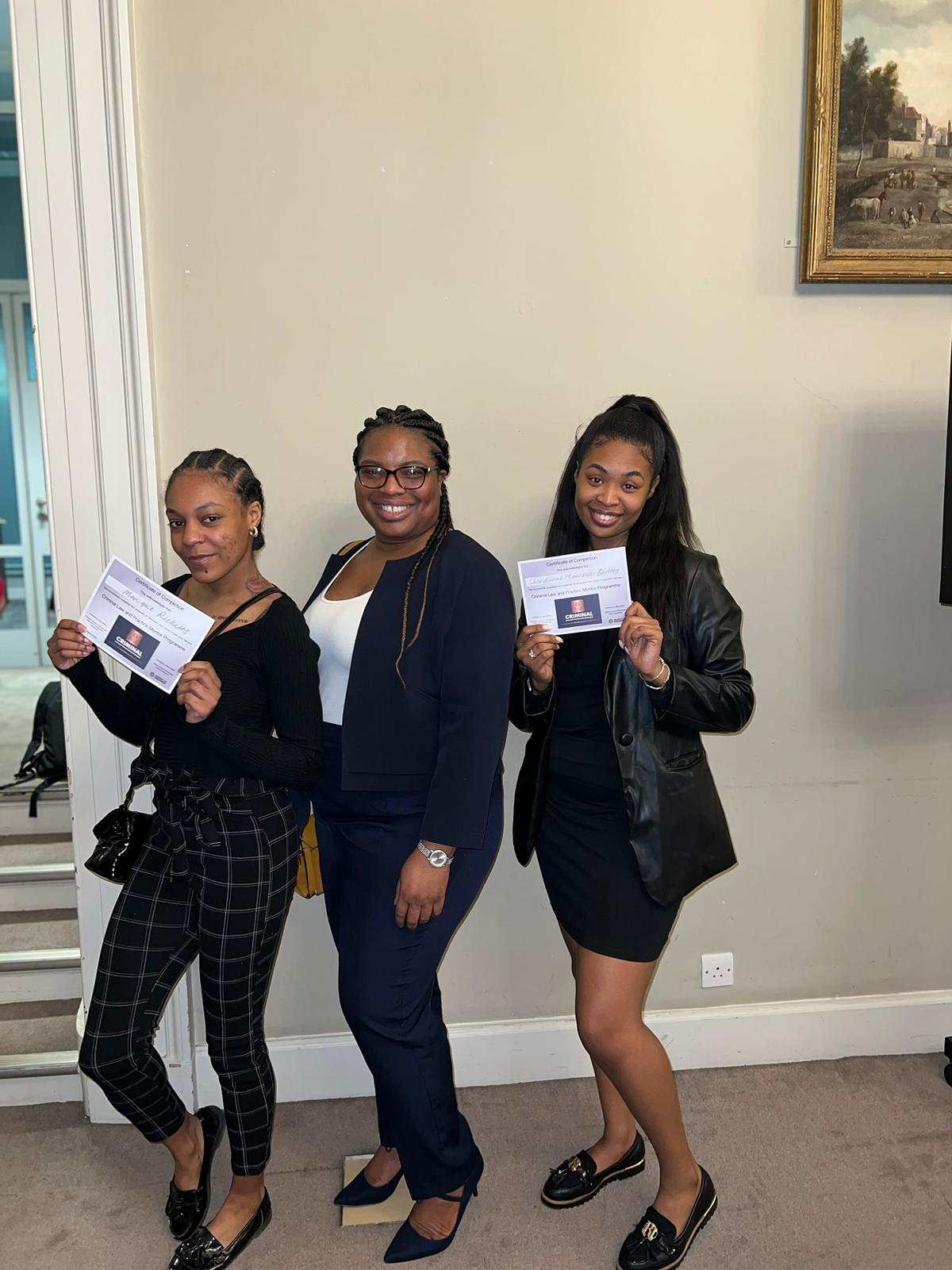 2023-24 academic year mentor programmes: criminal law and practice, commercial law and practice; competition law and practice; financial services law and practice; and family law and practice. These opportunities are predominantly offered to final year LLB students, although some programmes are also available to second year students.
Some of our other employability and skills development opportunities for LLB students are listed below:
Greenwich Law Empowering Minds Street Law Project: LLB students present legal talks on criminal law to schools.
Innocence Project London where students work on miscarriages of justice
Working in our Legal Advice Centre
Mooting competitions and mock trials
Law careers events
CV and covering letter workshop
Mock interview evening
Barrister chambers essay competition
Insight talk and reception with a city law firm
Inspiring guest speakers
Commercial awareness session
Writing for our in-house law publication
Our Student Law Society and Student Advocacy Society also organise debates, talks, and social events
We also have a Law Advisory forum made up of lawyers who also provide some opportunities for students.
Participation in mentoring and employability opportunities develop workplace skills, which enhance a CV.
(*Please note that ALL the employability and mentoring opportunities listed on this page are subject to change).
The image on the right is of two LLB students and their mentor at the Criminal Law and Practice Mentor Scheme presentation evening.