The first 'A Nudge and a Push' Public Debate took place on 28th April with a fascinating discussion about Remote Intimacy in Times of Social Distancing. Speakers and attendees joined the online event from around the world.
The fundamental social and technical challenge of human interaction in times of enforced lockdown has brought the question of digital intimacy, a long-time explored area, to the forefront. This panel will discuss technologies that are evolving which move beyond being baseline tools of communication between users to generate expressive, and even sensuous, virtual/physical experiences.
The potentials of enabling us to blend our bodies more deeply into the network, to embody ourselves in empathetic connected technologies is expanding, yet with it concerns about personal privacy and data ownership become imperative to debate.
Can technology mitigate the loss of physical interaction?
How might we design a creative output which uses the technology to help us express and deliver affection and affinity with friends / family and others at a distance?
How can we ensure personal data protection in digital intimate scenarios?
Will physical interaction adapt, enhance, or be transformed altogether into a virtual physical blending of live/remote congeniality?
Panel: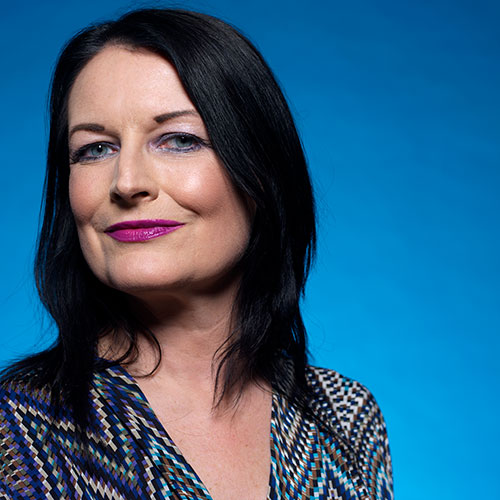 Chair: Ghislaine Boddington, Reader in Digital Immersion, University of Greenwich / Creative Director, body>data>space
With a background in performing arts, Ghislaine is recognised as a pioneer in the exploration of digital intimacy, telepresence and virtual physical blending since the early 90s. As a curator, keynote speaker and radio presenter she has shared her outlook on the future human into the cultural, academic, creative industries and corporate sectors worldwide, examining topical issues with regards to personal data usage, connected bodies and collective embodiment. Her research led practice, 'The Internet of Bodies', examines the evolution of the body as the interface. In 2017 Ghislaine was awarded the international IX Immersion Experience Visionary Pioneer Award. She co-founded University of Greenwich Strategic Research Group 'CLEI - Co-creating Liveness in Embodied Immersion' and is an Associate Editor for AI & Society (Springer). Ghislaine is a long-term advocate for diversity and inclusion and a Trustee for Stemette Futures. She is a presenter/team member with BBC World Service flagship radio show/podcast Digital Planet.
---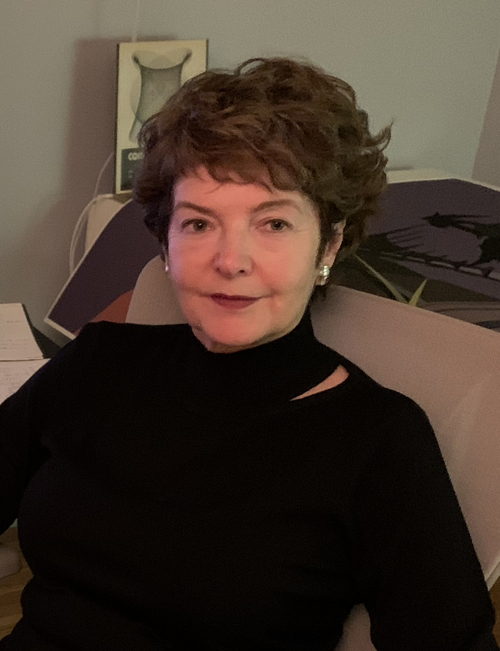 Rebecca Allen, VR and Augmented Reality Artist, Research Professor, UCLA Department of Design Media Arts
Rebecca Allen is an internationally recognised artist inspired by the aesthetics of motion, the study of perception and behaviour and the potential of advanced technology. Her artwork, which spans four decades and takes the form of experimental video, large-scale performances, live simulations and virtual and augmented reality art installations, addresses issues of identity, gender and what it means to be human as technology redefines our sense of reality.
With degrees from Rhode Island School of Design and Massachusetts Institute of Technology, Rebecca moves fluidly between artist studio and research lab, using her research to inform her art. Her early interest in utilising the computer as an artistic tool led to her pioneering art involving human motion simulation, artificial life algorithms and other generative techniques for art creation. Allen's work is exhibited internationally and is part of the permanent collection of Centre Georges Pompidou, Whitney Museum of American Art and NY Museum of Modern Art (MoMA).
---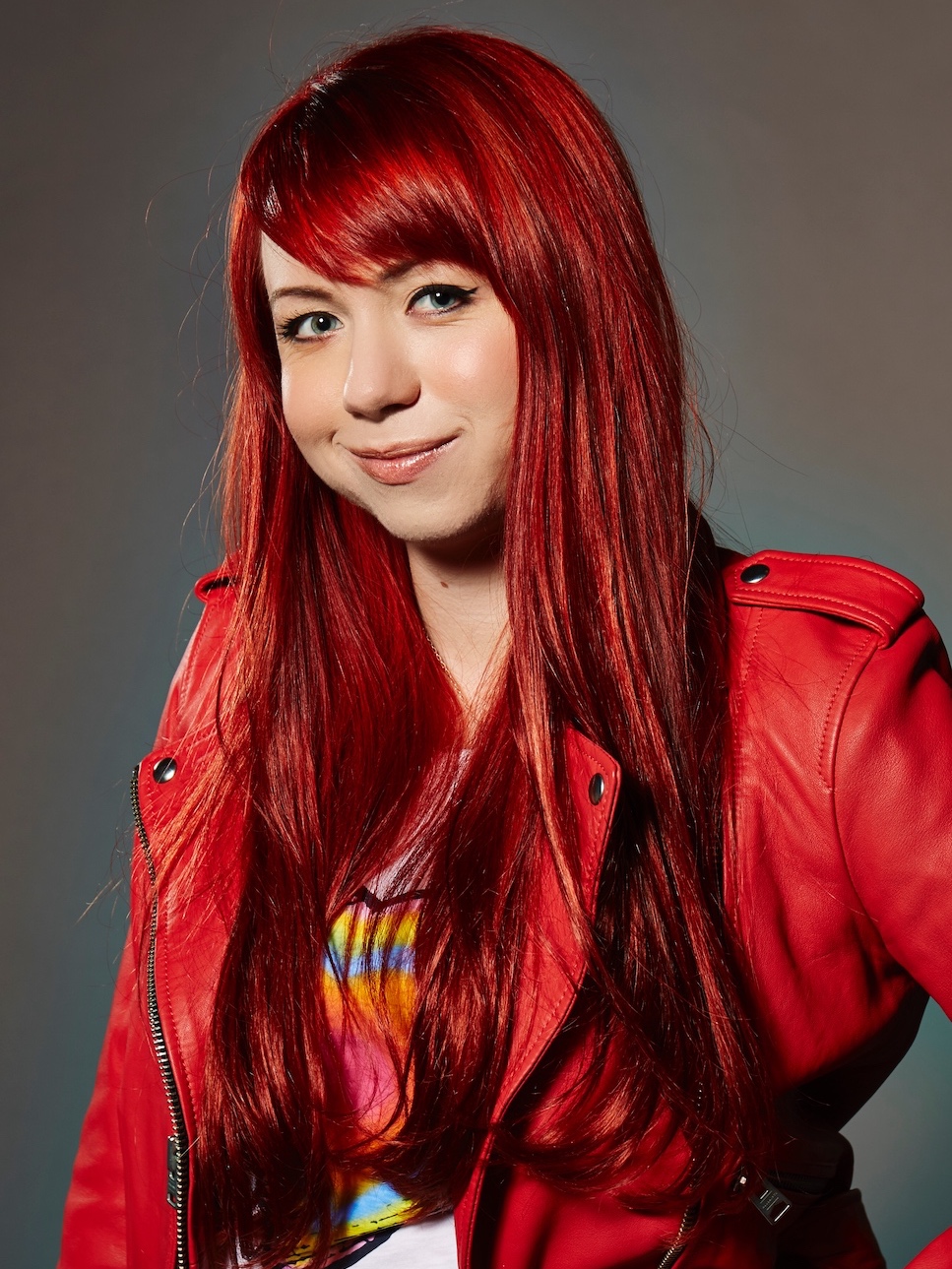 Stephanie Alys, Entrepreneur and Business Strategist
Stephanie is a leading authority on pleasure, intimacy and technology.
A management consultant turned entrepreneur, Stephanie co-founded British sexual health & wellbeing brand MysteryVibe.
Over the past 5 years, Stephanie has helped to grow MV from basic concept to pulling in 7 figure revenues, shipping in over 55 countries and helped raise over $4m in investment.
Recognised as a leading authority in sextech, pleasure and wellbeing, she has been featured in publications such as the BBC, Times, Guardian, CNBC and TechCrunch.
Stephanie was awarded the Veuve Clicquot Business Woman award in 2018 for her achievements in taking sextech to the mainstream.
---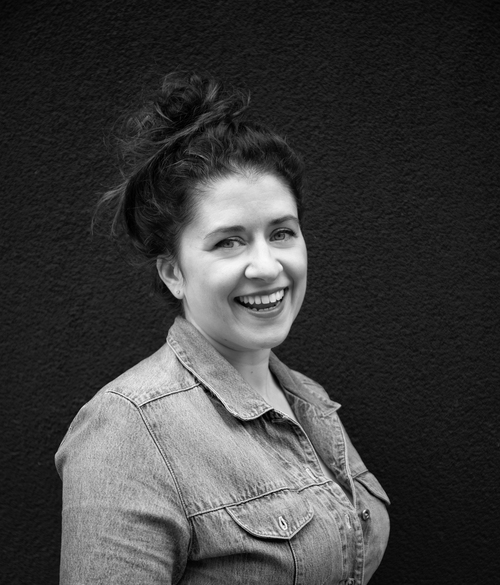 Clémence Debaig, Dance Artist, Interaction Designer and Creative Technologist
She creates work at the intersection of dance and technology - for remote audiences, galleries, the stage, and more unconventional sites. Using telepresence, wearables, mocap and VR, her work explores notions of control, empathy and intimacy.
In February 2021, for Open Online Theatre (IJAD Dance), she developed her latest work, Remote Intimacy - a dance performance happening live between London and New York, mixing telepresence and networked wearables.
She is also a lecturer and researcher at Goldsmiths University, currently exploring how motion capture technology can enable virtual collaboration between dancers in remote locations - involving Mavin Khoo (Akram Khan Dance Company) and Alexander Whitley.
Besides her dance experience, Clemence has an MSc in Mechanical Engineering and Industrial Design (2009) from the University of Technology of Compiègne (France), and an MA in Computational Arts (2020) from Goldsmiths University (UK).
---
Masaki Fujihata, Pioneer of Japanese New Media Art
Masaki Fujihata is one of the pioneers of Japanese new media art, beginning his career working in video and digital imaging in the early 80s. As an early practitioner of the application of new technologies to the process of artmaking. However, he is most recognized for his sophisticated interactive network installations and his primary concern has been to employ multimedia technology in order to examine the possibilities for communication within virtual spaces.
One of his interactive works Impressing Velocity (1992), in which he used a laptop computer equipped with GPS to digitally map Mount Fuji, making it available for viewers to explore interactively. He believes that "reality does not conflict with virtuality: it is the complementary aspect of a similar space of life." His pieces were shown internationally. He received the Golden NIKA prize at Ars Electronica (Linz) in 1996, and his work is a part of the permanent collection of the ZKM (Karlsruhe).
---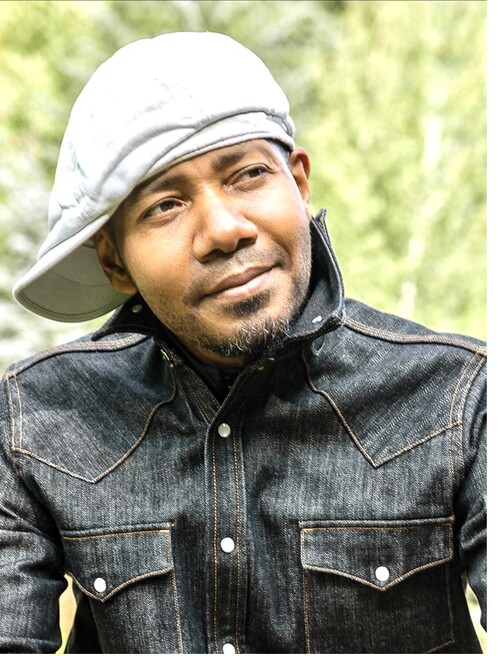 Paul Miller (DJ Spooky), Composer, Multimedia Artist, Editor and Author
[Image credit: Janelle Pietrzak]
DJ Spooky aka Paul D. Miller is the executive editor of ORIGIN Magazine and is a composer, multimedia artist, editor and author. His DJ MIXER iPad app has seen more than 12 million downloads in the last year. In 2012-2013, he was the first artist-in-residence at the Metropolitan Museum of Art in NYC starting this fall. He has produced and composed work for Yoko Ono, Thurston Moore, and scores of artists and award-winning films. Miller's work as a media artist has appeared in the Whitney Biennial; The Venice Biennial for Architecture, the Ludwig Museum in Cologne, Germany; Kunsthalle, Vienna; The Andy Warhol Museum in Pittsburgh and many other museums and galleries. His book Sound Unbound, an anthology of writings on electronic music and digital media is a best-selling title for MIT Press. He has been featured everywhere from Elle to CNN to SyFy.
---