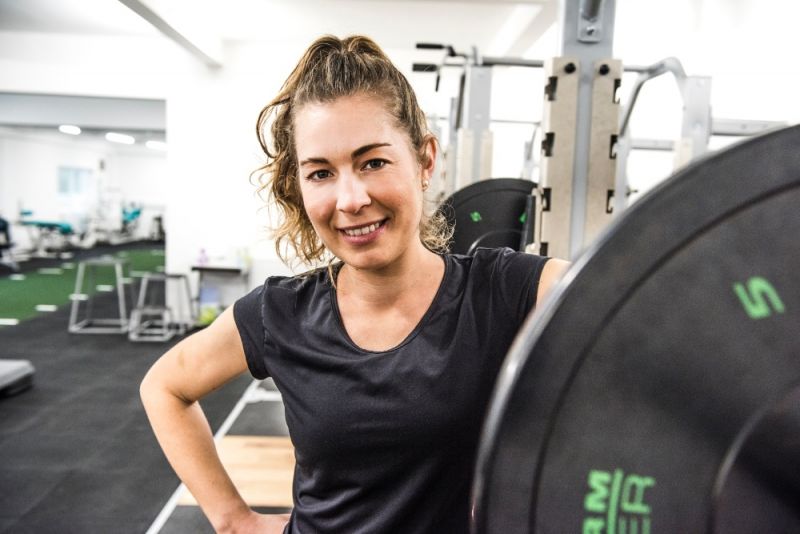 Whether it's our PE and Sport BA Hons or its Extended version, both leading towards careers that include teaching PE or coaching sport. Sports Science BSc Hons or its Extended version giving you the chance to work in a professional sports academy, national governing body as a Sport Scientist or an elite sports coach or teaching. Strength and Conditioning MSc, Sport and Exercise Psychology MSc, will help give you an edge over undergraduate students as you develop a deeper, more specialised knowledge and an understanding of theoretical and technical aspects which can applied to numerous sport settings. Our Secondary Education PE PGCE, is a direct access course to PE teaching where you will be placed in schools and guided to becoming a fully qualified PE teacher.
You can achieve your academic and sporting ambitions all at the University of Greenwich.
You will be based at our specialist sports hub on our Avery Hill campus. We are one of the few London universities with an extensive range of sports facilities on campus. These include all-weather floodlit sports pitches, state-of-the-art facilities and a new strength and conditioning lab as well as an indoor Astro Turf airdrome. Those students studying for an Sport and Exercise Psychology MSc, will be based at Greenwich campus, in the heart of beautiful Greenwich, but will have access to all the new facilities at Eltham through a regular shuttle bus.
There are a number of opportunities to match theory from the classroom into the field. We have close links with Charlton Athletic Football Club and can offer internships in sports science, with the training ground next to the university campus. We have links with other major sports and work closely with the FA, UK Athletics, ASA, England Handball and British Cycling as well as specialists in Gymnastics and Dance. All of this and more with foreign trips and coastal adventures available through our outdoor adventurous excursions.
Here at Greenwich our courses prepare you for a whole range of careers related to PE, Sport and Exercise Science, and you will learn through a combination of innovative and traditional teaching and assessment methods designed to get the best out of you. Our teaching staff work in the professional sports and sports science sectors, so have first-hand knowledge of the current industry as well as great contacts for placement and intern opportunities.
In addition, if you're an elite sportsperson and decide to study a degree at the University of Greenwich, you could win a scholarship, named after our Olympic gold medal-winning alumna Ann Packer, worth up to £4,000 a year.
You may however be interested in our Strength and Conditioning MSc which provides a foundation for athletic preparation across disciplines. This is different from other courses as we pay special attention to working with children and adolescents, as well as older adults and those suffering from
Disabilities such patients affected by neurological disorders, metabolic syndrome, Paralympic athletes, etc. Indeed, our current agreement with the National Health Services (NHS) opens a new route for you to work as a physiologist and work as part of a team with other health related professionals (physicians, nurses, etc.). Our course has strong injury prevention and sport nutrition components. The course was one of the first to be awarded the status of a Certified Educational Recognised Programme by the National Strength and Conditioning Associating (NSCA). We also offer you the opportunity to apply to be a certified Strength and Conditioning Coach (CSCS) by the NSCA or preparing your certification for taking the United Kingdom Strength and Conditioning Certification (UKSA) https://www.uksca.org.uk. These are the most respected strength and conditioning organisations in the world.
We also have a Sport and Exercise Psychology MSc that is delivered by highly experienced applied practitioners and the course will teach you how to apply psychological skills, techniques, and theory to sports psychology populations. The course also meets the requirements for Stage 1 for the BPS qualification in Sport and Exercise Psychology and the BASES supervised experience pathway (Psychological Support).
If, however, your interest lies in teaching sport then we've got that covered too. Our popular PGCE in Secondary Education PE aims to provide you with the essential knowledge and skills in this important area of physical education. Your training takes place on campus and on placement at two different secondary schools, and you'll graduate with a PGCE and Qualified Teacher Status (QTS). Indeed, many of our PE, Sport and Exercise Science undergraduate students have progressed onto the PGCE.
Whatever your goals, we've got the right course for you here at Greenwich.