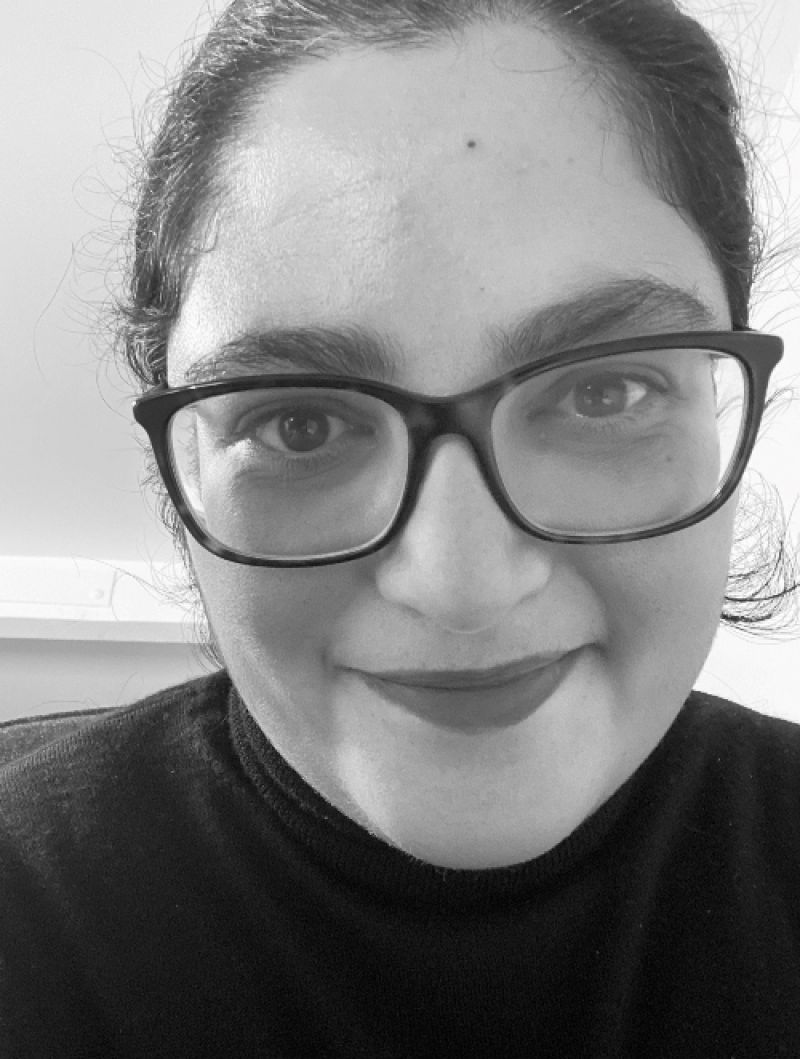 "I believe there are three major reasons why I would recommend studying Psychology at Greenwich" Paula told us. "Firstly, you will find a vibrant team with diverse and very supportive staff, coming from various backgrounds and with expertise in different fields, who will provide you with a wide range of experiences and exciting topics to learn about." Paula continued "Secondly, most of your learning journey will take place at the recently refurbished Dreadnought Building at our Greenwich campus which has amazing research facilities where you can carry out your undergraduate and postgraduate projects, including state-of-the-art laboratories and equipment." Paula then told us "Last but not least, you will be studying in an amazing and inspiring world heritage site where you can achieve a well-balanced student life by easily combining your study time with a stroll in the park or exploring the local shops at Greenwich village!"
When we asked Paula, what should students expect from studying a Psychology course with us, she explained that staff are extremely dedicated and passionate, who are truly committed to providing an amazing student experience to everyone. She told us that lecturers actively collaborate with top universities around the world and are leaders and experts in their fields of study. Paula also noted that the university provides a friendly and approachable community which is always happy to support students in whatever they need throughout the course, including academic and pastoral support.
Regarding students, the University of Greenwich is very proud to welcome and attract students from different backgrounds, cultures, nationalities and walks of life. Paula explained "We have many students who are studying Psychology to enable them to change careers or who have previous experience in other professional areas. I believe this diversity is what makes our programmes at UoG so exciting. As a lecturer, it is a privilege to incorporate that diversity into my lectures and to learn from students. For instance, to learn about their previous experiences or how certain Psychology topics are perceived in their culture."
We asked Paula what kind of feedback she has received from students. She told us that it was extremely positive with them appreciating the interactivity and dynamic nature of teaching sessions. Other things that students noted was the friendly approach in both lectures and practical seminars, the enthusiasm of the lecturers, the clarity of teaching materials and the level of support they receive for assignments and coursework. They also found the content that is delivered and addressed in the lectures was very interesting.
Paula is proud of the facilities at Greenwich, stating "Having collaborated with and visited many universities in London, UK and overseas, I can confidently say that the facilities where Psychology is taught are second to none and one of the best places I've worked at." Paula went on to explain that there are brand-new teaching rooms, laboratories and common areas where students can comfortably study either independently or with their colleagues. Paula is also very enthusiastic about the historical buildings of the Old Royal Naval College where some of the lectures take place. "You will be able to combine your love for Psychology with the maritime history of the UK and the world" she explains "Also some of your lectures will also take place at the Stockwell Street Library building, which also offers amazing study spaces and a vibrant location where you will often come across art displays and local exhibitions."
We then asked Paula why she chose to go into the field of Psychology. Paula explained that she has always been fascinated with human beings, how they think and how they interact with each other. Paula started her academic journey in Philosophy of Science at the University of Lisbon, Portugal, which fascinated her. After completing her BSc and training as a Clinical Psychologist in Lisbon, she moved to London to pursue an MSc in Addictions. Paula told us "By then, I was already sure I wanted to work in the academia, pursue a PhD and work as a researcher so that I could explore ways of improving people's lives and contribute to their well-being. I am very proud to say I am achieving my career goals in that respect and that is one of the most rewarding experiences I've had!"
Finally, Paula had a message for future applicants "You will not regret choosing the University of Greenwich to study Psychology and we are looking forward to welcoming you in our department and being part of your journey!"
To find out more about our Psychology courses click here.