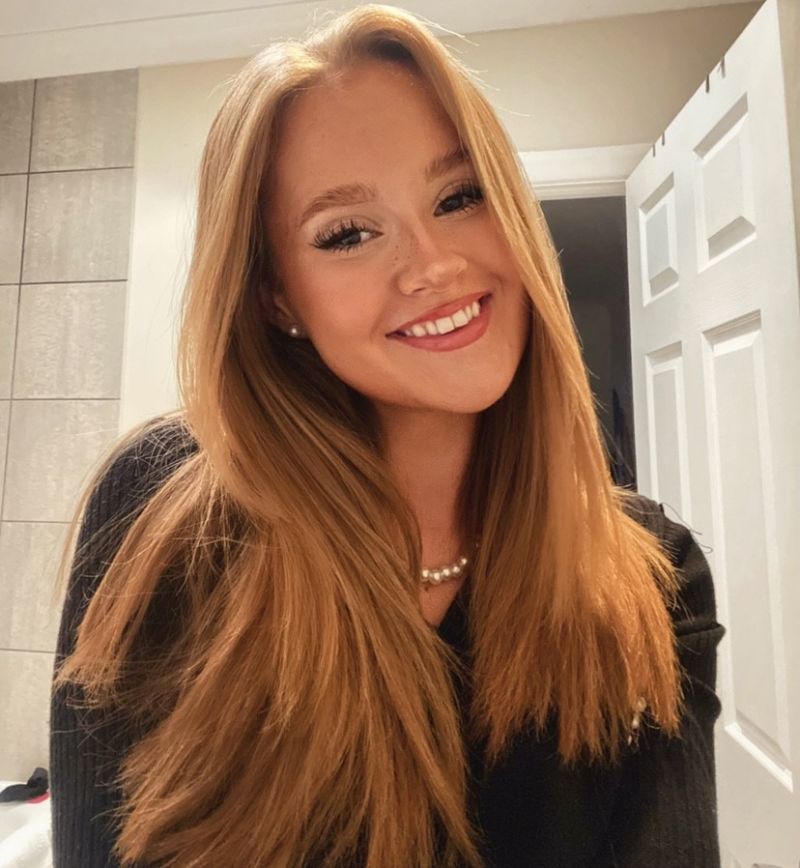 "Student satisfaction was something that was always important to me when choosing a university to complete my studies". Leanne explained "During the year of my application in 2017, student satisfaction was ranked highest in London for the University of Greenwich." Leanne also explained that after hearing the experiences from former midwifery students and her experience at interview, where she found the midwifery lecturers made her feel relaxed and welcome, this further helped her decision to choose Greenwich.
Leanne said that being a student at Greenwich really developed her confidence and leadership skills. At the end of her first year, right up until the end of her studies, Leanne took on the role of a programme representative for Midwifery which enabled her to be a voice for the other students from her cohort and relay any feedback about academic work, placement, or university curriculum. "This ensured the course structure and support best enhanced their learning." Leanne revealed "Within the midwifery course itself, there were a range of teaching styles for everyone. The diversity of the types of assessments included clinical OCSE skills in the labs, to group presentations, which assisted us students into displaying a range of our preferred types of assessment."
When we asked Leanne about her lectures, she told us; "The midwifery course incorporated seminars, which were for midwifery modules, and clinical skills sessions to develop practical learning. The smaller group settings were invaluable when discussing important themes and sharing our experiences from placement with one another which helped further our understanding of particular topics within Midwifery." Leanne went onto explain "Shared modules would be held in lecture theatres alongside other disciplines, such as mental health nurses and adult nurses. The shared module assessments included group presentations, which encouraged us to communicate outside of our disciplines and learn more about other professionals within the healthcare sector through other students."
Leanne told us that the Midwifery faculty members each had a range of clinical expertise and experience, which was extremely helpful when teaching the modules within the course. "The midwifery course itself had challenging moments" Leanne said "However, the faculty ensured that we felt supported, especially during the pandemic and transition to online learning by adapting their modules to suit the new teaching style."
Leanne praised the placements that she went on during the midwifery course, "I was able to attend a variety of placements including delivery suite, antenatal and postnatal wards and community settings. The programme also incorporated further placements, such as sexual-health clinics, which helped me to find my passion in providing care to vulnerable groups, and to hopefully further my academic studies in the future."
Leanne also found it useful to connect with other students. She explained "Finding friends during the course who understood the challenges of shift work and unsociable hours helped provide support for me throughout. As each hospital had various students from other cohorts, I was able to make friends with students at different points of their training and we found a way to support each other through the placement periods, especially during the challenging times of the pandemic."
We asked Leanne what she hoped to gain from her degree and what she did obtain. She explained "At the beginning of the course, I hoped to gain the required experience and knowledge to become a fully-qualified midwife. I started Midwifery at 18 years old, with minimal life experience. Over the three years, apart from achieving my midwifery degree qualification as hoped, I learnt a lot about myself as a person as the course built on my confidence and resilience that has not only been fundamental to my midwifery training and further career, but these are aspects I will carry with me for the rest of my life."
After completing the course, Leanne was offered a job at the hospital she had trained in, taking on the role as a Band 5 midwife. She has completed her 6-month rotation on the Delivery Suite ward, and is now based on maternity ward, looking after women and birthing people in the antenatal and postnatal period.
Finally, we asked Leanne if she would recommend the BSc Midwifery course. She told "I would highly recommend anyone to study Midwifery at University of Greenwich. Throughout the course, I felt supported by my peers, lecturers and other members of the academic faculty, and I feel as though I wouldn't be the midwife I am today without having met the people who helped me throughout my training."