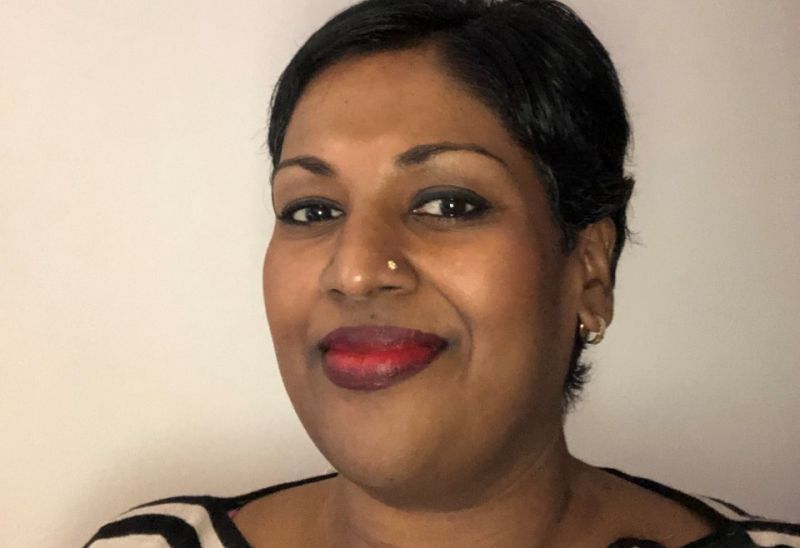 With Sexual Health being the field that Nora works in, it made sense for her to undertake the MA in Professional Practice as it offered an option for research in Sexual Health. "The programme allowed me to develop professionally and academically." Nora said.
Nora's clinical training was undertaken in South Africa where she obtained a Nursing diploma which is equivalent to a bachelor's degree in the UK, however she had not studied for a full degree in Britain and tells us that she was nervous before embarking on the MA at Greenwich. "I was quite nervous, particularly about the distance learning." Nora told us "The background reading seemed quite abstract too."
However, Nora says she was pleasantly surprised to find that she very much enjoyed the entire course. "The university team provided very good support throughout every module which surpassed my expectation of distance learning programmes." Nora revealed.
She goes onto say: "The standout modules for me were the research module and the work-based project (dissertation). The project (dissertation component) that I undertook was relevant to my work and contributed to a timely service improvement change in my department."
Nora said that although the distance learning aspect of the course made her a little nervous, it did also allow her to continue working full-time which she found quite attractive. "I was lucky to have a very supportive clinical team who facilitated time off to attend university and study leave for me." Nora remarked.
We asked Nora what she hoped to gain from the course to help with her future, she told us: "This programme formed an essential part of my foundation as an Advanced Nurse Practitioner in Sexual Health at Imperial College Healthcare NHS Trust (ICHNT) and this foundation has put me in good stead for my current role as the Advanced Clinical Practice Project Manager for the London region at Health Education England."
We also asked Nora about her current role. "This role sits in the Faculty of Advanced Clinical Practice which is part of the Centre for Advanced Clinical Practice." Nora explained "I work alongside the senior team in the faculty to drive the advanced practice agenda forward locally and regionally. I therefore work closely with a variety of stakeholders including NHS England/Improvement, NHS Trust, Training Hubs and Higher education institutions to support the education and training of Advancing Practitioners." Nora credits her clinical and academic foundation in advanced clinical practice with equipping her with the tools to drive the ACP agenda forward in London.
We found that Nora thoroughly enjoyed her study programme. "I previously found research quite daunting but the methods that the lecturers used, and introduced me to, were very effective in helping me develop a good understanding of research methodologies." she told us.
Nora goes on to praise her dissertation supervisor "Professor David Evans was exceptionally motivating and supportive throughout the year which made it incredibly interesting and enjoyable. His dynamism was infectious and resulted in me achieving a distinction in the final year and in the programme overall. I am immensely grateful to him."
Nora was also pleased that the programme allowed her to meet colleagues from other specialities which enhanced her academic and university experience.
Finally, we asked Nora if she would recommend the course, she said: "Yes, I would definitely recommend it!"
We congratulate Nora on all her successes and wish her all the best for the future!