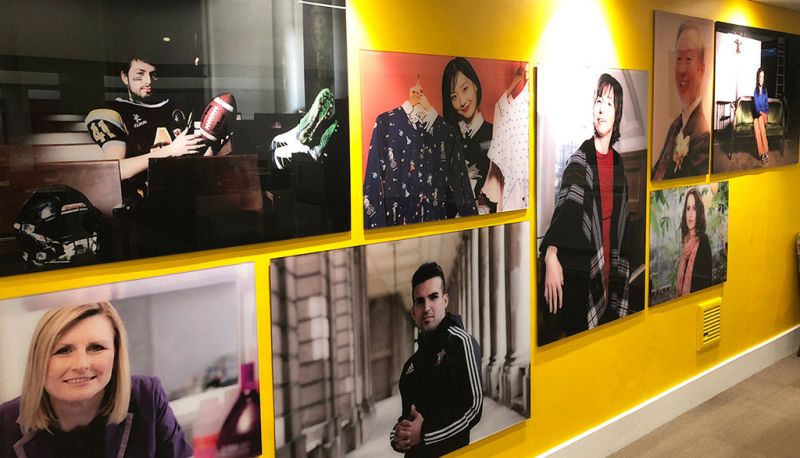 Here at the University of Greenwich, our MSc in Strength and Conditioning is accredited by some of the most respected organisations in the field. In particular, the National Strength and Conditioning Association (NSCA) recognises our master's as a high-quality programme for the NSCA Education Recognition Programme.
Roberto Laza-Cagigas, one of our alumni, went on to secure a position as a Clinical Exercise Physiologist in the NHS following his completion of the course. He felt that he was really able to draw from the experience of his lecturers during his time at Greenwich:
"My lecturers were highly competent and demonstrated their knowledge about the topics they presented. The course leader Fernando Naclerio is an experienced lecturer in the field of Strength and Conditioning. He has been working with elite athletes and has had his works published extensively in scientific publications."
Students on the course will be taught by specialist staff in the Centre for Sports Science and Medicine in Sport and Exercise, using state of the art equipment with support from internationally recognised visiting professionals. Alexandros Anagnostou, another alumni, talks about why he chose the course:
"It was the only master's course I could find that covered resistance training for health, performance, injury prevention and applied nutrition together and from day one, I felt that the quality of teaching alongside the technology and facilities provided, were second to none".
Thamooh Ahmed Saeed, an alumni from the Maldives now finds himself working closely with his nation's athletes following the completion of his MSc. Thamooh found the course to be invaluable and had this to say for those considering the MSc in Strength and Conditioning:
"I have already recommended the course and would keep recommending it to people I know who have a strong interest in strength and conditioning. I have gained some truly valuable knowledge and experience and I know that others could benefit immensely from this course too!".