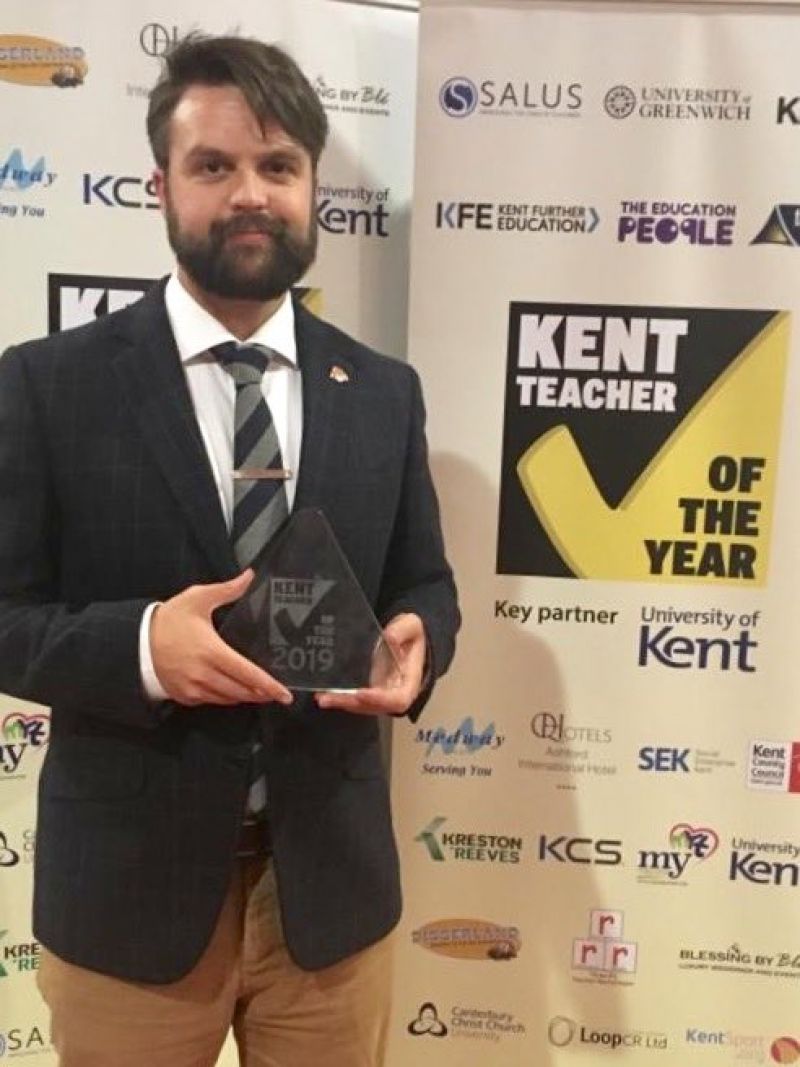 "I studied the Primary Education 2-year accelerated degree and chose Greenwich for two reasons." Matthew explained. "The first is that I was a career changer. I wanted to find a university that was in an easily accessible location. The Avery Hill campus meant that I was close enough to home, I could secure experience at lots of the nearby primary schools and also I could get the bus or park my car. Having a busy life already, I needed to combine university lectures and seminars with existing commitments. The second reason was that the course came highly recommended. Lots of the teachers I had spoken to, when looking for a course, said that they had a great experience as a student at Greenwich. These were a combination of veteran teachers, newly qualified teachers and a variety of practitioners who had gone on to specialise in other areas of education." Matthew added, "I think it's a real badge of pride if you have recommendations over decades and generations. There are many teachers who studied and qualified at Greenwich, becoming outstanding leaders, teachers and learners."
When asked about the course itself, Matthew said: "The course went beyond my expectations. The combination of blended learning allowed me to prepare for lectures and take probing questions to seminars. The materials were wide-ranging and offered a variety of perspectives, helping me to better understand pedagogy, education philosophy, early principles of teaching, the changing role of education, how education is informed by changing politics, the variety of approaches adopted in different countries and how education reflects different stages of child development and psychology. An element I particularly enjoyed was that work was assessed in different ways; from academic posters, symposiums, group presentations, videos, written assessments and debates. The University of Greenwich are really trying to reflect, develop and showcase the whole teacher through a variety of assessments."
After graduating from Greenwich, Matthew went on to join the TeachFirst teacher training programme. He is now Head of KS2 Maths at Wayfield Primary School as well as a Staff Governor. Matthew is also proud to have contributed chapters to two books and written an iBook on deploying Apple technology, remote learning practices and collaborative culture in teaching.
Matthew is full of praise for the lecturers that he encountered at the University of Greenwich. He explained "As you might expect with education, the lecturers had a wide range of experience and skills to share. Some had expertise in digital curricula whilst others were specialists in outdoor learning. It was enriching to have such a vast array of talent and depth of knowledge. This was especially vital when we began to construct our own assignments and dissertation titles as we could arrange meeting slots with individual lecturers who had a particular field of knowledge. Lecturers were generous with their time and pushed us in the right direction to discover and craft our own lines of persuasive argument."
Matthew explained that he did not have a placement but that he did gain work experience. "My course leaders recommended that I utilise additional time in a school setting and were happy to provide references or recommendations." He added: "As you can imagine with teaching, on the job experience - through observation and team-teaching - was hugely valuable. It helped me make some decisions about where and how I wanted to train for QTS but also informed my views about teaching."
At university, it is also important to have a good social life and Matthew is happy to say that he made several friends on the course, both peers and lecturers. In fact, they still have a WhatsApp group where they share ideas as well as complaints. "Teaching is a tough profession, but I've made a close-knit team of educationalists whose opinions, ideas and experiences, I trust and value." Matthew concluded.
Matthew continues to go from strength to strength and will be completing his MA in Educational Leadership in 2021. Well done Matthew!