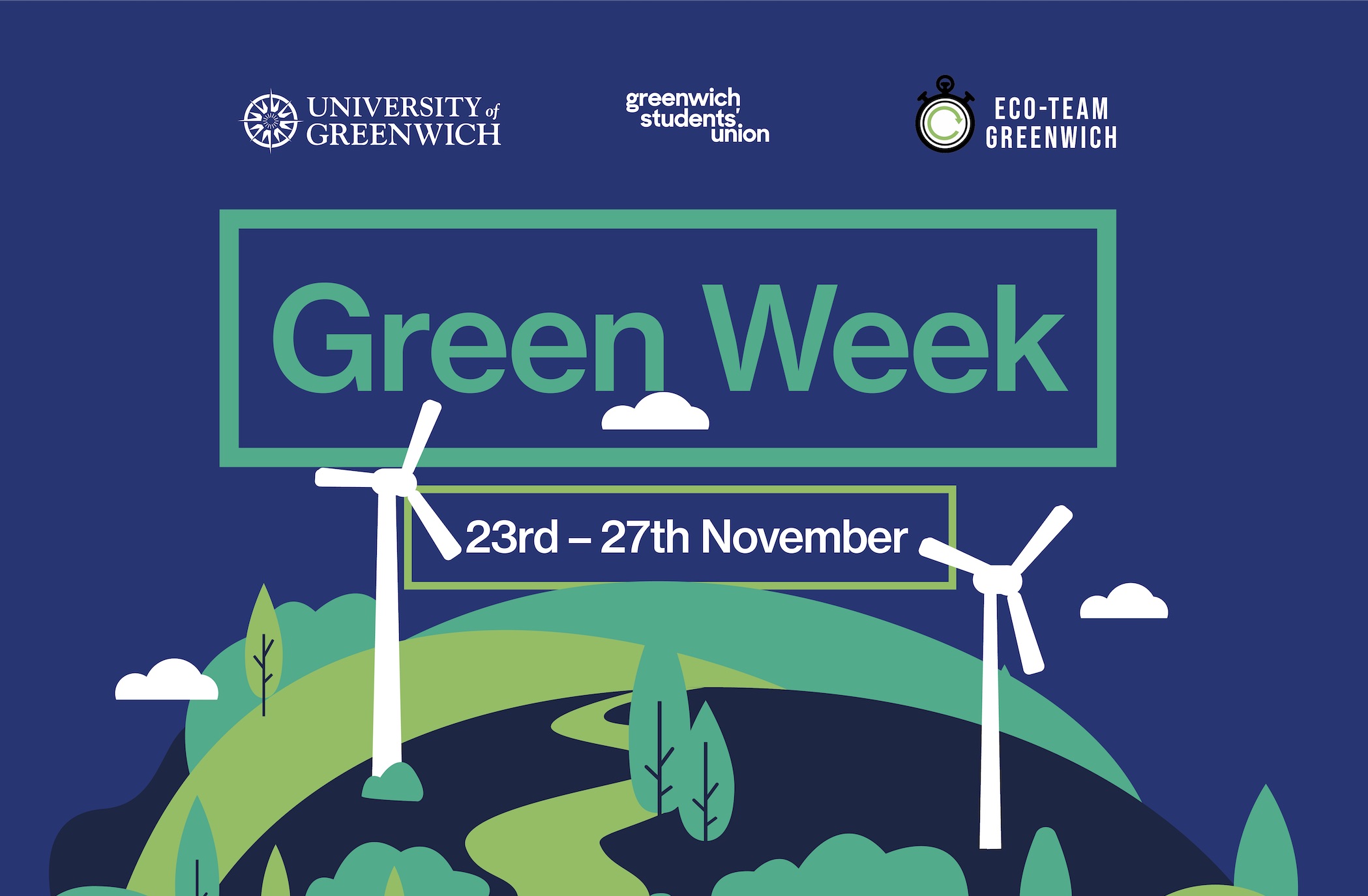 Check back here throughout Green Week for more information
We have a great line-up of student, staff and external expert led talks covering such topics as Student Engagement, Being Disabled During a Climate Emergency, Sustainable Food and Biodiversity. Our university experts will share their inspiring sustainability work and explore collaborations, and our For Your Future session brings together alumni who have forged successful careers in sustainability to give advice on how to do the same.
Not to Miss: Vice-Chancellor Prof. Jane Harrington
On Tuesday 24 November Vice-Chancellor Jane Harrington will be talking about her vision for sustainability here at Greenwich with experts from around the campus joining her.
Green Week is also an opportunity for our staff and students to learn more about and contribute to the UN Sustainable Development Goals (SDGs).
If you are on campus look out for:
Exhibitions illustrating the UN Sustainable Development Goals at Stockwell Street library
Illustrations around the campuses of how we are contributing to the Sustainable Development Goals in our campus operations
Disposable free promotions. Check out our Greenwich and Medway catering outlets and get 20p off a hot drink when you ask for china or take in your reusable Keep Cup!
And digital screens around campus highlighting some of the best practice work our staff and students are delivering in service of the UN Sustainable Development Goals.
Don't forget to complete our Green Week Sustainability Survey
Climate change, pollution, waste, single use plastics and air pollution affects us all. Complete this short survey to tell us what you think about sustainability and what the University can do to improve.
There are prizes to be won if you complete the survey, including Fairtrade chocolates, a week of free meal vouchers at café outlets across the campus, Keep Cups and jars of honey from our campus hives.
The survey takes about 5 minutes to complete and helps us to help you and the planet. To access the survey click the link below:
Join our events
Find out more: