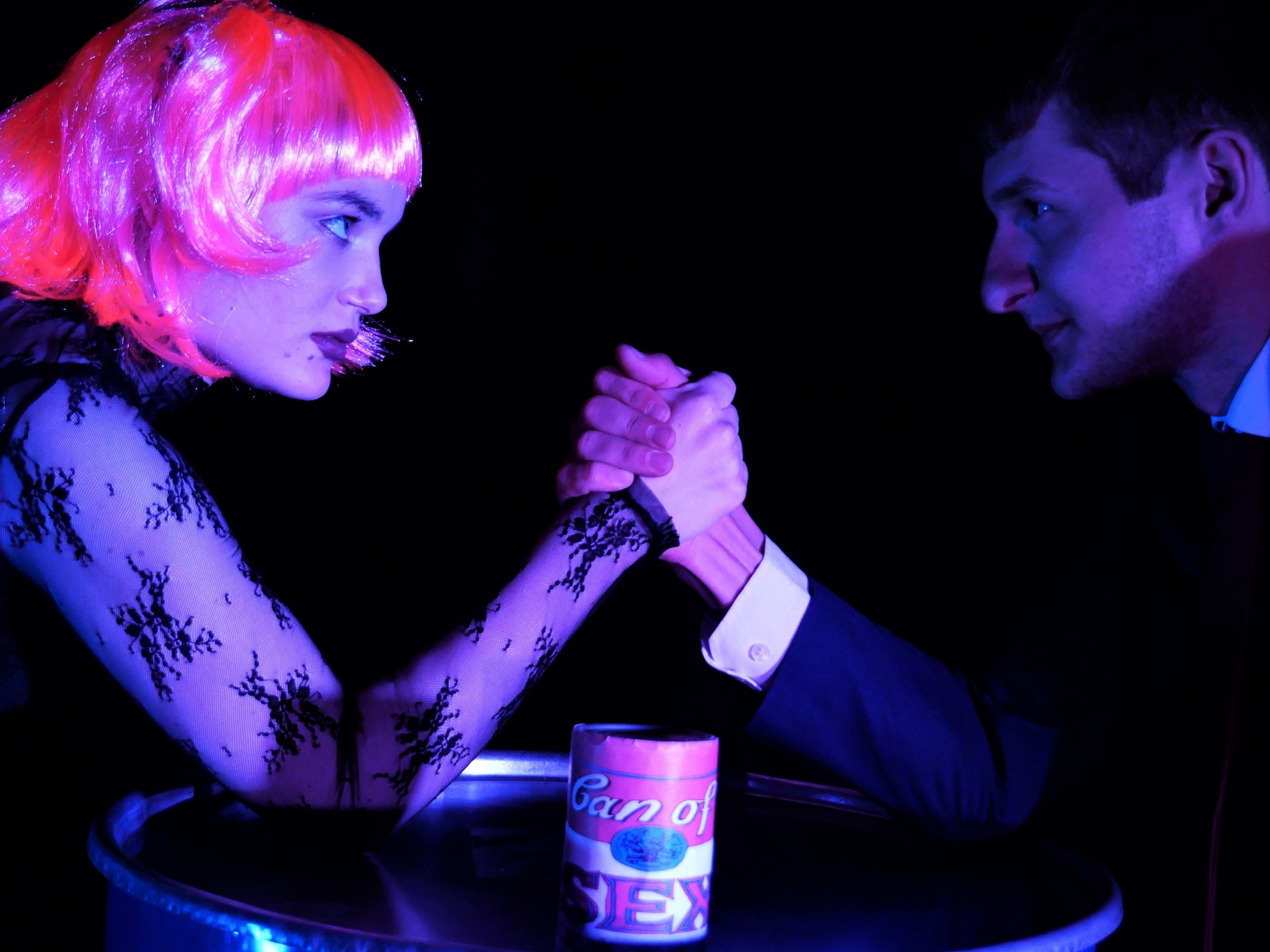 Drama students from the University of Greenwich's Bathway Theatre Company are set to take the Edinburgh Fringe Festival by storm next week with a powerful performance about the impact of pornography on society.
'We Want You To Watch', written by acclaimed physical theatre company RashDash and Alice Birch, is a protest about the prevalence and impact of online porn.
It confronts audiences with surreal situations and energetic physical movement whilst challenging pornography's objectification of women and its impact on society.
Greenwich students are hoping to build on last year's success, which saw the Bathway Theatre Company take a team to the festival for the first time and achieve 4* reviews.
Producer and Bathway Theatre Manager, Dave Hockham said: "I'm delighted to be back in Edinburgh this year with our talented students to bring such a thought-provoking and challenging play to life. 'We Want You To Watch' incorporates stylised physical theatre and in-your-face performances littered with cans of sex, that will make you laugh, cry and question your own place in the world."
Daniel Chedzgoy, an 2nd year Drama student, who is performing in the play said: "It's been an experience like no other and has offered the incredible chance to see theatre I otherwise wouldn't."
The Bathway Theatre Company is made up of students and recent alumni of the University of Greenwich, with the cast drawn from the university's BA Hons Drama course and the crew from a range of other creative courses.
The company is based at the Bathway Theatre, a dedicated drama facility in south-east London where students learn acting and also how to create their own theatre companies, work backstage across all departments and apply their own artistic ideas to performance.
Find out more about our Drama courses here.
Place are still available for next year's BA Hons Drama course at the University of Greenwich. Find our more here.