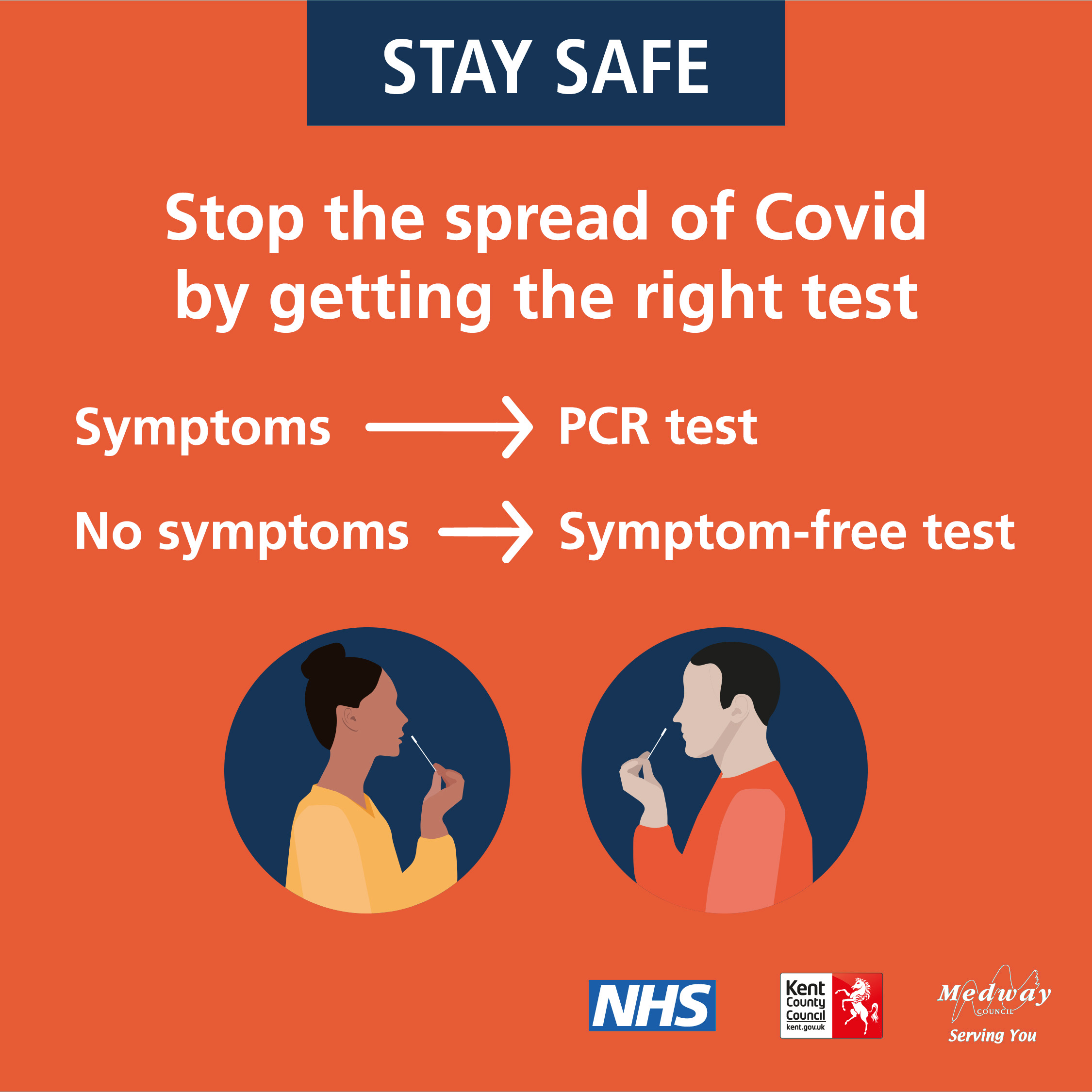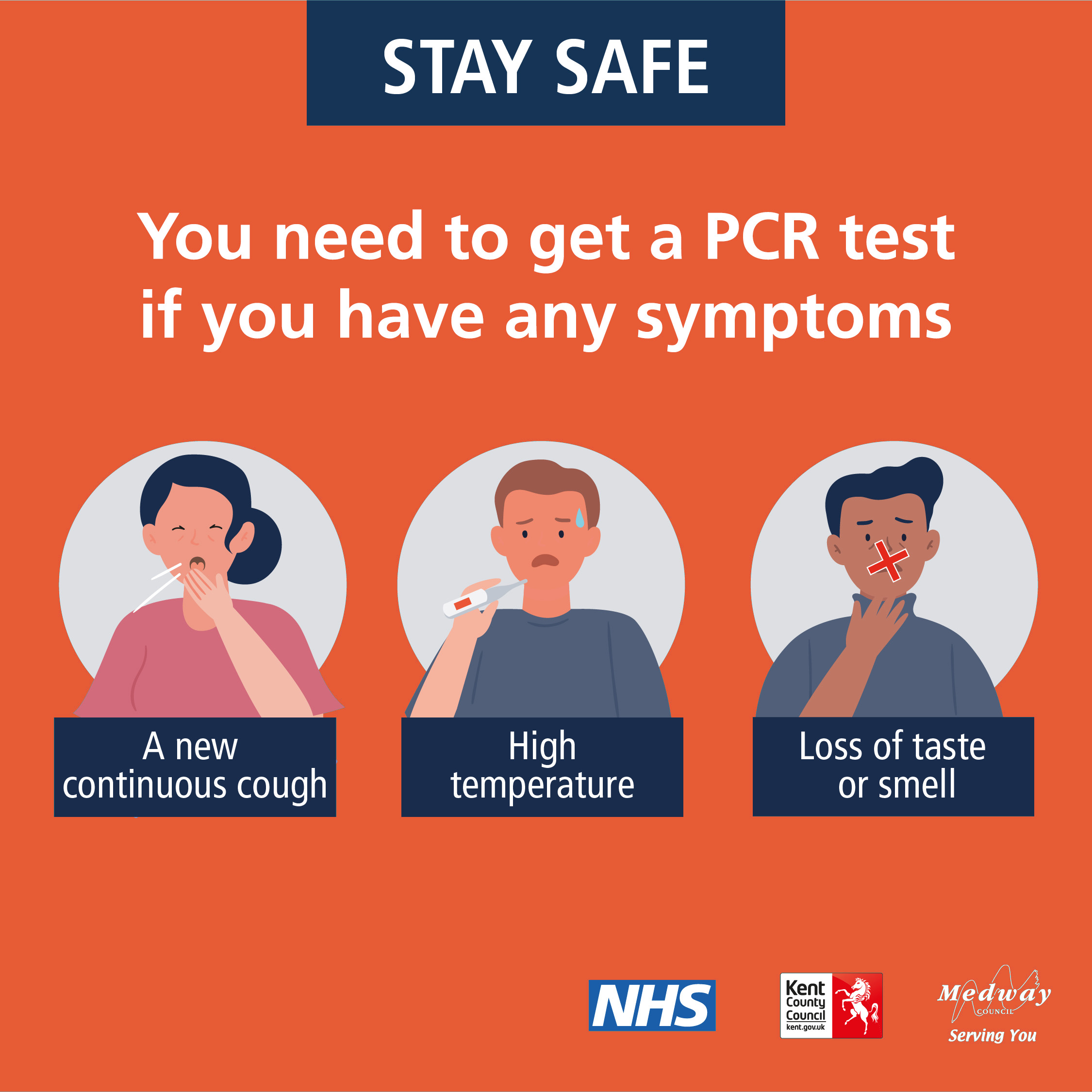 Vulnerable people, such as the elderly or those with underlying health conditions, can still get seriously ill if they catch Covid-19.
It's important that we all keep testing - staff and students who are on campus should get a Covid-19 symptom free (LFD) test twice a week with 3-4 days between tests. This is part of our Covid-Safe Charter.
You can see details of where you can get a Covid test on the portal.
The images in this post, from Medway Council, explain which Covid test you should get.
Got Covid symptoms?
If you develop any Covid-19 symptoms, such as a cough, a high temperature or a loss of taste or smell, you must get a PCR test straight away.
No symptoms? Testing is still important
Even if you don't have symptoms it's really important to test regularly for Covid-19 using a symptom free (LFD) test.
1 in 3 people with Covid-19 do not have symptoms but can still pass the virus on to others without realising it.
Thank you for getting regular tests and helping to keep everyone in our communities safe.