Our neighbours Charlton Athletic are one organisation that, owing to a shared belief in the power of sport, we have successfully partnered with for many years. Through this partnership we are able to share expertise, research and facilities in addition to developing internships, employment and other opportunities for students.
Our Avery Hill campus is next door to Charlton's Sparrows Lane training ground. The proximity allows us to provide our sports students with a unique opportunity to undertake internships and placements in both sports science and sport coaching, working alongside players and staff from the academy and the clubs first team.
Charlton Athletic Football Club operates a highly-successful youth academy that has a history of producing players that progress through the development system to play at first-team level, our students get to work alongside these players, potentially supporting the development of the football stars of the future.
Through the partnership with Greenwich we have had some fantastic students take up internships with the club, many of whom we have been so impressed with that we have offered permanent employment.
Working with Charlton, Greenwich students gain an opportunity to get a greater understanding of a professional football club giving them invaluable experience and insight' to elite performance and coaching methods.

Tony Keohane COO, CAFC
As well as sporting internships there are placements for students in the back office function of a professional football club. Roles filled by students have included; event management, finance, marketing and media.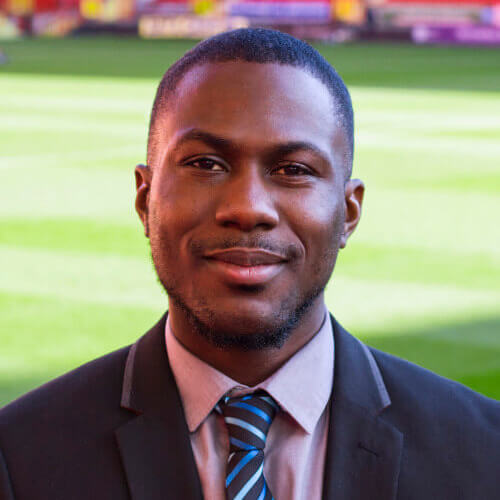 Having the opportunity to take a Graphic design internship at CAFC not only gave me invaluable experience but I got my dream job out of it too!
We have recently started to develop a partnership with Charlton Women's Football Club and are looking forward to creating further opportunities with the team.
Charlton Athletic Community Trust (CACT)
Charlton's award winning Community Trust allows us to offer further invaluable experience to students who are interested in roles within the community and health. As a provider of public health programmes within the Royal Borough of Greenwich students can gain frontline experience working with members of the public in many areas of health prevention.