What is #GreHacks?
#GreHacks is a 2-day event where student teams compete to solve bespoke challenges set by businesses and organisations. Working with industry experts and mentors, you will be able to develop your problem solving, presentation and networking skills before presenting your solutions to a panel of judges on the final day. You will make friends, learn new skills, and have fun!
Each hack will give you the opportunity to solve real problems that businesses and social enterprises are facing; tap into your creativity, knowledge, and intuition to help them come up with innovative solutions.
All our hacks will be held in person this year!
Upcoming Events
BookLove
6th - 7th November 2021
BookLove is an inclusive multicultural travelling book carnival that brings diverse books to the public. You can find us at schools, libraries and at events such as markets and festivals. We create an exciting atmosphere that encourages people to associate books with joy by decorating our stall with colourful fabric, playing music and setting out instruments for people to play themselves, and inviting people to read books together on carpets.
The challenges:
Challenge 1: Website Makeover
Challenge 2: Online sales strategy
Challenge 3: BookLove Rebranding Challenge
Interested in attending this event? Click here to apply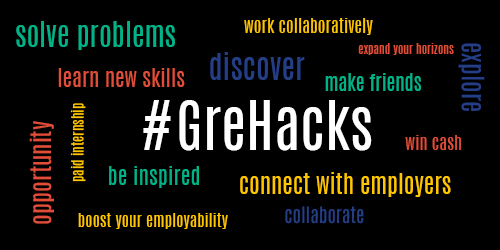 Previous Events
Below you can find out more about some of our previous hacks!
Cassava Republic Press
November 2020
Cassava Republic Press is an award-winning independent publisher of Black writers who publish across number of genres including literary fiction, crime, non-fiction, children's YA, and romance. Participating in this hack will give you first-hand experience of the publishing industry.
The challenges:
Challenge 1: Create a crowdfunding campaign to garner real and tangible support for CRP
Challenge 2: Build an audience for CRP books in UK universities
Tree Shepherd
January 2021
Tree Shepherd is a social enterprise, committed to helping inner cities thrive by empowering residents through employment and enterprise. Their mission is to create employment and transform deprived areas into thriving communities through bringing the talents of local people and local enterprises into collaborative networks.
The challenges:
Challenge 1: Diversify TS's business
Challenge 2: Expand TS's mentor base
Challenge 3: Identify potential funders and produce a winning pitch
Challenge 4: Redesign TS's Website
Challenge 5: Create a Marketing and Social Media Strategy
Made In Greenwich
February 2021
Made in Greenwich is a community led shop, run by the GCDA (Greenwich Co-operative Development Agency), a not-for profit organisation that has been working in the borough for more than 40 years. Their goal is to provide local artists, craftspeople, and food entrepreneurs with an affordable platform from which to sell their work in a supportive environment.
The challenges:
Challenge 1: MIG would like you to develop a strategy to amplify their online presence, drive visitors to their website and increase their online sales
Challenge 2: MIG would like to relaunch their cookery clubs with a focus on FUTURE COOKS targeting either the student population or children
Peabody Group
May 2021
Peabody is one of London's oldest and largest housing associations, managing over 66,000 homes across London and the South East. Their mission is to help people, households, and communities to be more resilient so that people are better able to handle life's challenges, keep their tenancies and live independent and happy lives. Peabody also provide an extensive range of community programmes.
The challenges:
Challenge 1: Develop a strategy to make walking and cycling safer, and more appealing for Thamesmead residents
Challenge 2: Develop a strategy to support and empower young people via employability and training