Histories of Disability | The good and the great, the bad and the ugly
---
The Disabled Staff Community's exhibition – developed in partnership with colleagues, students and friends from STAART and NADSN – is now available to visit in Greenwich's Dreadnought Atrium, throughout July 2023.
At the launch event it was terrific to see so many visitors wandering around, taking the time to read and reflect on the stories shared.
Subsequently, our aim is to publish these stories, to continue to promote their reach and to use them as a medium for creating greater understanding and sensitivity both at home and across NADSN's network of UK Higher Education Institutions.
A complete catalogue containing all of the final 28 exhibition slides is now available for download.
If this exhibition has inspired you, you have any questions or feedback to share, please do drop us a line at disability@gre.ac.uk
---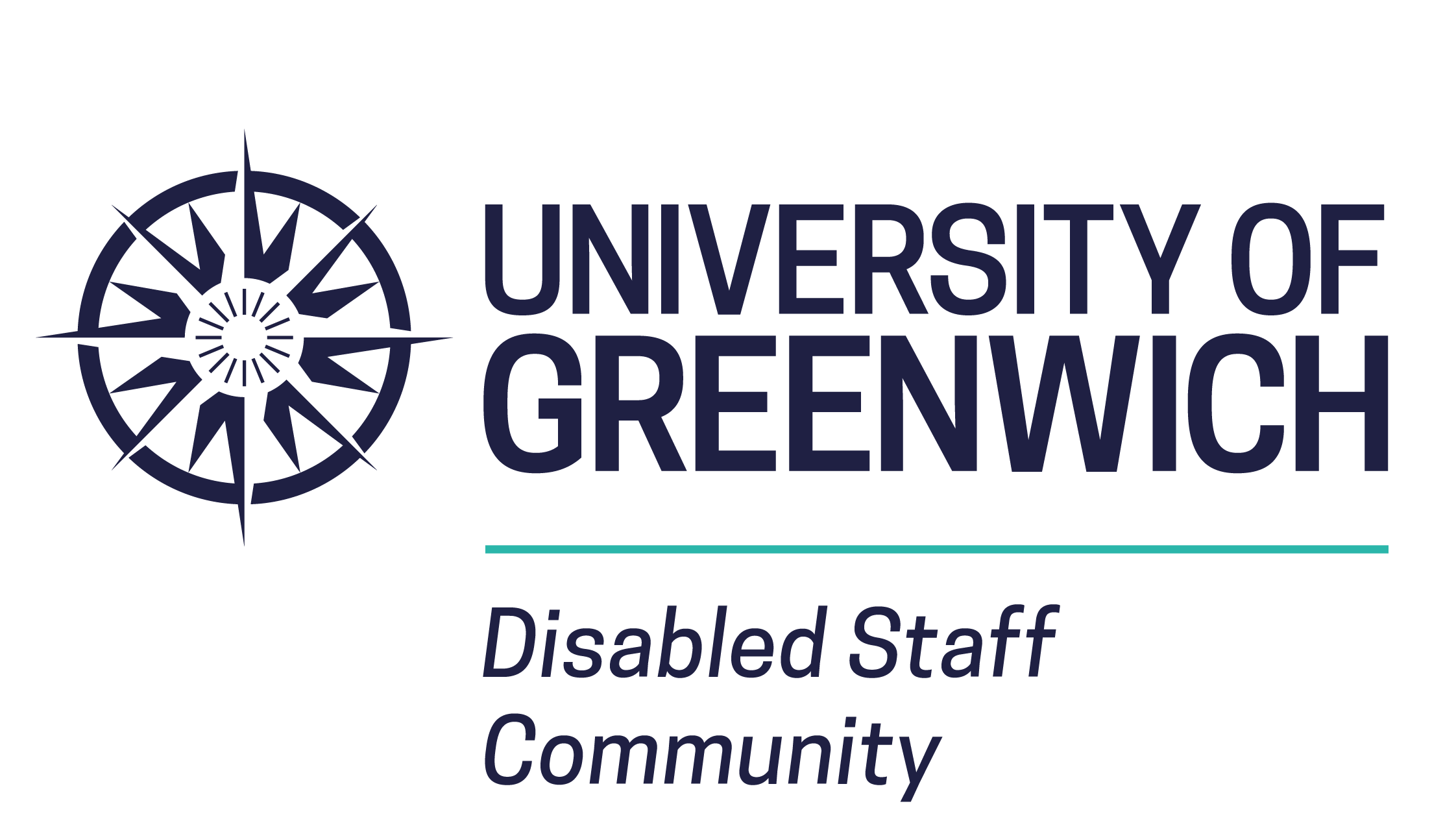 ---
Members
The Disabled Staff Community is open to all university staff who self-identify as disabled, those fulfilling care roles or community allies. Members are invited to take support, inspiration and develop understanding from community engagement.
Aims
Provide a safe space: To establish a supportive and confidential forum, for the sharing of personal experiences, networking and discussing the issues that affect disabled staff employed by the university.
Encourage a creative space: To debate issues, foster solutions and make recommendations.
Enable improvement: To inform the development of institutional policies and practices relating to disabled stakeholders across the university.
Promote advancement: To promote the interests of disabled staff and to raise awareness of the intersecting characteristics impacting equality, diversity, and inclusion.
Values
Opportunity: To open opportunities for disabled staff by showcasing community achievements and improving representation through enhanced stakeholder awareness.
Recognition: To celebrate the achievements and successes of our disabled staff, and disabled persons within the wider community. Demonstrating and promoting what is possible, charting the successes of the community and defining the support required to make it happen.
Empowerment: To inspire our members and allies to strive for progression within their careers. Showcasing skills and ambitions, telling stories and developing understanding. Inspiring, supporting and enabling our members to achieve their ambitions.
Executive Committee
The executive committee represents, leads and undertakes the work of the community.
The executive committee 2022/23:
Co-chairs
Our Co-chairs are elected to lead the community and hold responsibility for the strategic delivery of the community's aims and values.
Alan Dudley
Matthew Nadeau
Executive officers
Our Executive Officers are elected to provide support in relation to community operations. Our Executive Officers represent related professional specialisms, intersectional characteristics that empower the work of the community and direct engagement with leadership development.
Beverley Woodhams
Irfan Chishti
James Chick
Jo Harrington
Louise Hewitt
Maira Pasmaki
Melanie Thorley
Mostafa Azzi
Pam Brown
Vikki Wood
To learn more or join our staff community, email: Disability@gre.ac.uk