The Innocence Project London aims to undertake thorough and objective investigations into alleged wrongful convictions of individuals who maintain their innocence and have exhausted the criminal appeals process.
The Innocence Project London was established in 2010 and is based at the University of Greenwich. It is a pro-bono project. The project investigates alleged wrongful convictions of individuals who have maintained their innocence and have already exhausted the appeals process.
In January 2016, the Innocence Project London became a member of the Innocence Network, which is based in the United States. The project is the only one in the United Kingdom that is part of the Network.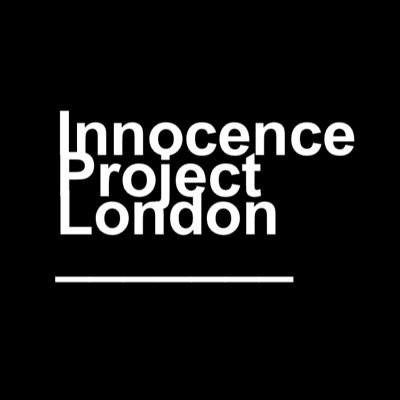 The Innocence Project London sits at the end of the criminal justice process, where students work to understand the evidence that convicted the individual. Students from law and criminology work in small groups on a case, alongside a practising lawyer and academics. In most cases an individual will have already appealed their conviction or sentence, therefore the aim of the project is to submit an application to the Criminal Cases Review Commission (CCRC).
The CCRC is an independent body which reviews possible miscarriages of justice in the United Kingdom. They have the ability to decide whether a conviction or sentence should be referred back to the Court of Appeal. The CCRC will only refer a case back to the Court of Appeal if they find a new piece of evidence or a new legal argument that was not put forward at the time of the trial, which would render the conviction unsafe in the context that it would have changed the decision of the jury had they had been aware of it.
Students that work on the project review all of the evidence and documentation available to them in an attempt to identify new evidence or a new legal argument that was not put forward at the initial trial or appeal stage.
IPL students develop skills in legal research, critical thinking, legal writing, client interviewing, and legal reasoning and much more, in addition to presenting to their peers about the work they are doing. They put together bundles for the solicitor or barrister who is working with them, and they produce written pieces of work to a high standard.
The Innocence Project London blog can be found here.
For more details visit website https://www.iplondon.org.
If you would like more information, please email IPL co-Director Louise Hewitt.
Innocence Project® is the registered trademark of Innocence Project Inc. and is used under license.
Disclaimer
Any information on the web page of the Innocence Project London should not be construed as legal advice, it is merely providing information as to the Project. The Innocence Project London reserves the right to cancel, suspend or modify in any way the contents of this website.
Please see our Privacy Policy for more information on how we use your personal data.