Current research and engagement:
Some of our current projects include:
1. Dr Banwell is working alongside Population Action International (PAI) to measure the impact of the defunding of UNFPA and the Global Gag Rule in humanitarian settings. This research will review the impact of U.S foreign policy under the Trump administration, specifically in relation to sexual and reproductive health and rights (SRHR). In 2019 Dr Banwell secured funding to develop research partnerships with PAI and United Nations Population Fund (UNFPA). Dr Banwell is also working on a project about war, genocide and reproductive violence against human and nonhuman animals.
---
2. Dr Zampini has been leading the project 'People and Dancefloors: Narratives of Drug-Taking' since November 2018. The project's documentary film was released in November 2020 and is available to watch here. The project continues through webinars, blog and podcast contributions. In January 2021, Dr Zampini led a webinar on the People and Dancefloors project at the University of Malta. Dr Zampini was also invited as a guest on the advocacy organisation Volteface podcast to talk about her research and the people and dancefloors project. A recording of the podcast is available here. Dr Zampini continues to develop partnerships with third sector advocacy organisations working for drug policy reform. To hear more of Dr Zampini's ideas, you can watch her Ted talk here.
---
3. Dr Stengel is a partner on a project researching the risks of domestic violence for women in London during the coronavirus pandemic. Led by the research consultancy Justice Studios in partnership with the domestic violence charity Solace Women's Aid, the project seeks to understand the negative social impacts from confining at-risk groups to their homes during the lockdown in the UK and specifically in London. In July 2020, Dr Stengel, together with Justice Studio and Solace Women's Aid, submitted a response to the Government's Human Rights Joint Committee call for evidence (a copy of the response is available here).
---
4. In March 2020, Dr Fanghanel won the BSC WCCJN paper prize for one of her papers based on consent and BDSM communities. As a result of this work, Dr Fanghanel has been invited to sit on the Community-Academic Consortium for Research on Alternative Sexualities. She has, in this capacity acted as advisor to the University of Colorado at Boulder and the Sacramento California queer leather community. In August 2019 she was invited to provide expert witness testimony in a criminal case based on her expertise in the field of consent and BDSM.
---
Recent projects:
Dr Stacy Banwell
Gender and the violence(s) of war/armed conflict
Dr Stacy Banwell's monograph 'Gender and the Violence(s) of war' was published in October 2020. Drawing on historical and contemporary case studies, the violence(s) of war and armed conflict are explored through a gendered lens. Gender-based violence, committed by and against both sexes, within and beyond the conflict zone, are examined. The book explores the context in which war/armed conflict takes place, paying particular attention to the following: pre-war gender relations and local histories; gender and (sexualized) wartime violence; gender and the consequences of war/armed conflict, and gender and the global processes/polices that inform war/ armed conflict.
Open access version available here Paperback version available here Watch this short animation that accompanies the book and listen to this podcast where Dr Banwell discusses the main themes of the book.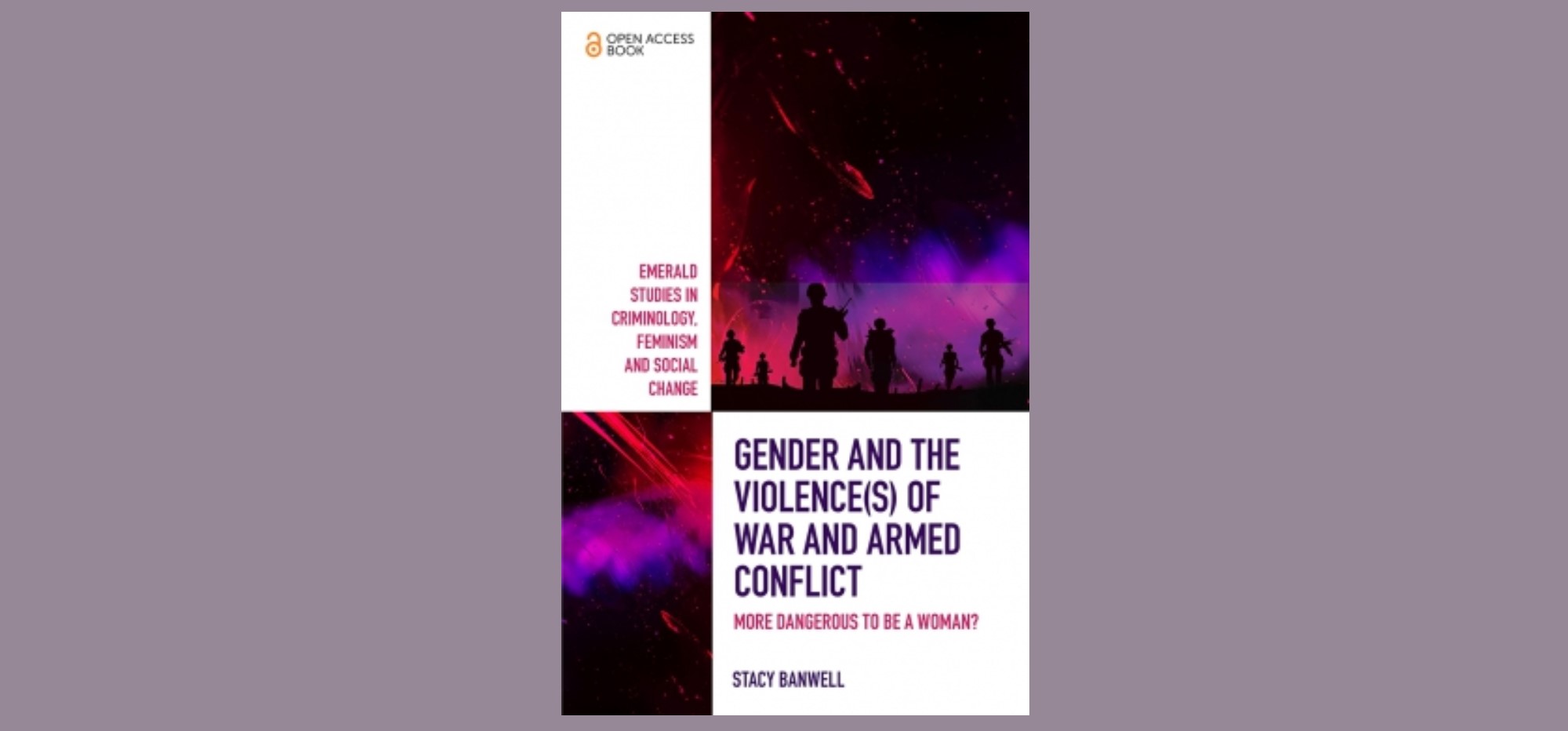 Dr Alexandra Fanghanel
Disrupting Rape Culture
Dr Alexandra Fanghanel recently published a book entitled Disrupting Rape Culture: Public Space, Sexuality and Revolt. This book offers a way of thinking about how to disrupt contemporary rape culture. Transforming rape culture is not easy; it necessitates an overhaul in the ethics of the way in which we think and act in public spaces, including attending to the exclusions that everyone, in part, is complicit in enacting. Recent publications on this theme suggest a praxis which opens up generative ideas about transgression and revolt and advances a transformative politics of the possibilities of living without rape culture. Themes of sexual harassment, sexualized pregnancy, sexualized protest and kinky sexual practice act as case studies.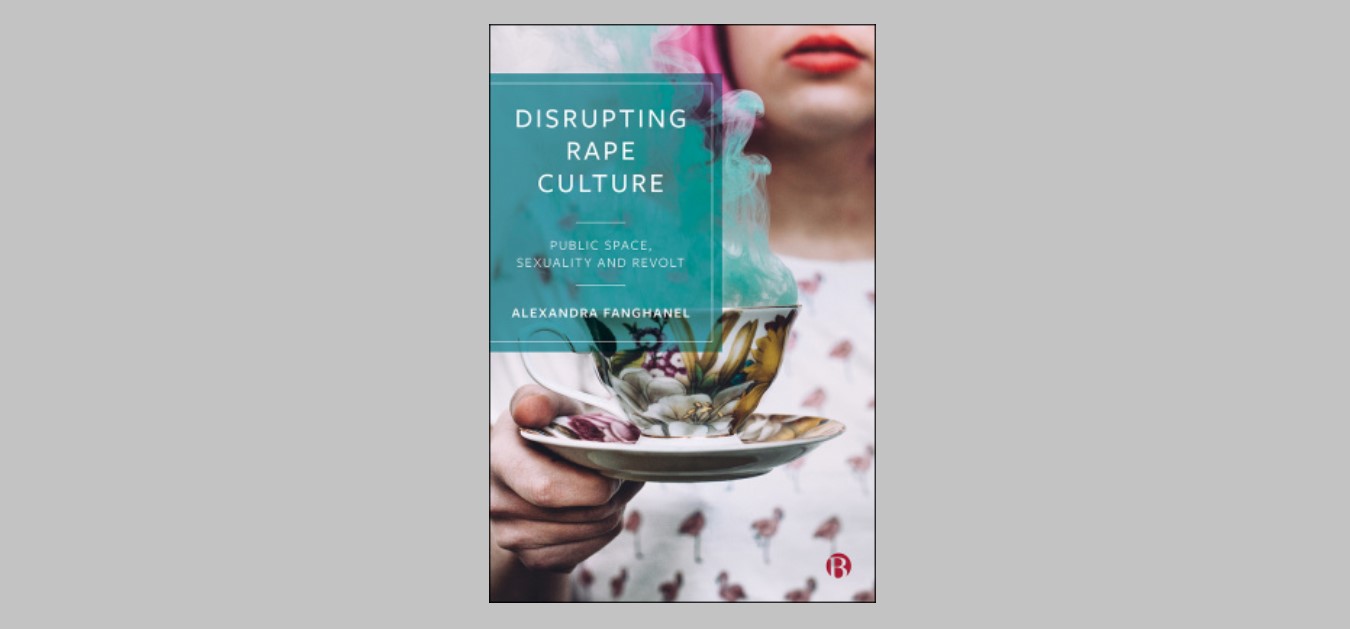 Dr Camille StengelCreating safe spaces in dangerous places: 'Chicks Day' for women who inject drugs
Dr Camille Stengel has recently published a chapter in Professor Susanne MacGregor and Professor Betsy Thom's edited book entitled Risk and Substance Use: Framing Dangerous People and Dangerous Places. Dr Stengel's contribution draws on research conducted with clients and staff of 'Chicks Day', the only women-exclusive needle and syringe exchange programme (NSEP) in Budapest, Hungary. Located in a deprived area of Budapest, Chicks Day provided weekly harm reduction services for women who injected drugs. The research data was generated using ethnographic and qualitative methods in combination with photovoice, a visual method where participants become photographers and document their understandings of the research phenomena. Further discussion of the photovoice method was published in the journal Punishment and Society, and won the BSC WCCJN paper prize in 2018. Dr Stengel's wider work on gender and drugs has been featured in the UNODC's World Drug Report.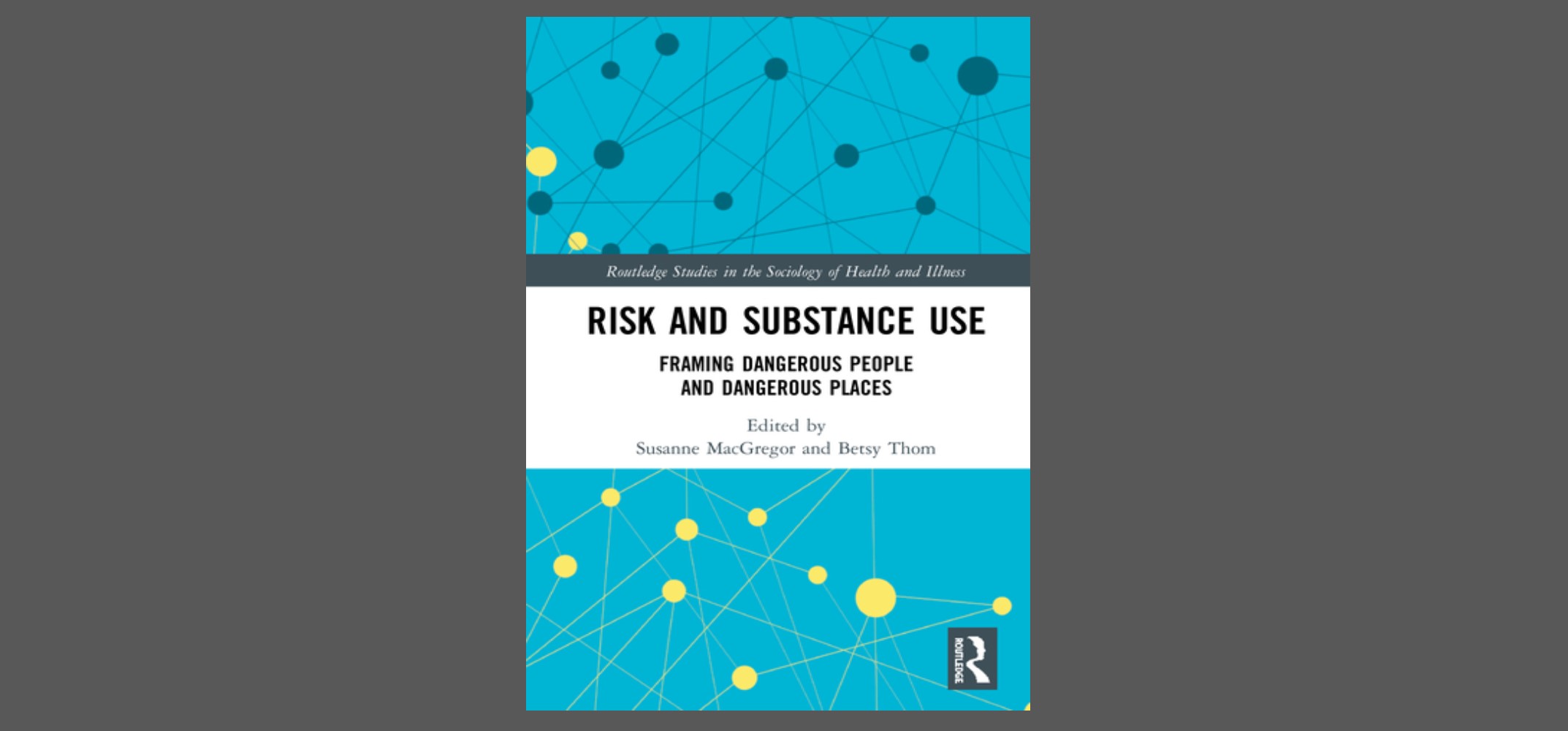 Dr Giulia Zampini
People and Dancefloors: narratives of drug-taking
Based on a participatory action research methodology, this project involves knowledge co-creation with project partners and participants that crosses the boundaries between research, film and activism. This short documentary film collates different narratives about peoples' relationships with dancefloors and drugs. It was released to the public on the project's dedicated website (www.peopleanddancefloors.com), which also hosts a blog and podcast series. The project aims to provide a channel to voice peoples' ideas and experiences around drugs and dancefloors, and spark broader debate about drug policy.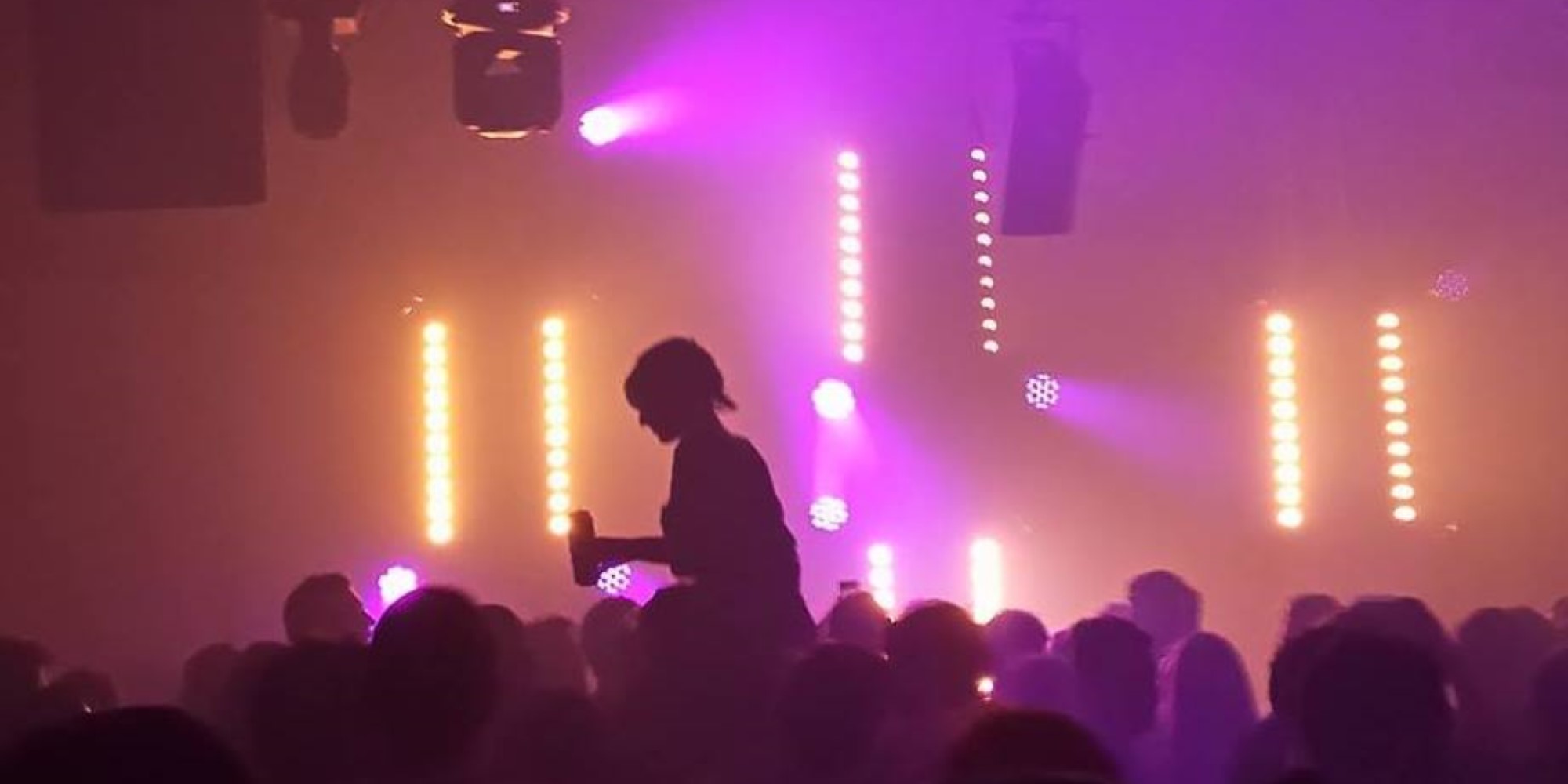 ---
Collaborations:
Dr Alexandra Fanghanel, Dr Emma Milne, Dr Giulia Zampini, Dr Stacy Banwell & Dr Michael Fiddler
This textbook focuses on the ways in which sexual practice, desire, and deviant bodies interact with the Criminal Justice System (CJS) and the extent to which the CJS is equipped to deal with the complexity of sexual issues. The textbook uses cutting-edge and dynamic case studies to explore the various ways that the Criminal Justice System interacts with how we think (and act) when it comes to issues of sexuality. It introduces students to key theoretical concepts related to the study of crime and sexuality in an accessible manner. The link between theory, action, policy, politics and ethics is elucidated in each chapter. Drawing from diverse scholarship from fields including public health, media studies, leisure studies, war studies, and deviance studies this textbook provides wide ranging insights into the complexity of the relationship between sex and crime and why it matters.
---
Dr Camille Stengel and Dr Giulia Zampini
Critical Prison Pedagogies
Research on student experience with the Inside Out Prison Exchange Programme
Dr Camille Stengel and Dr Giulia Zampini conducted a process evaluation of student experience of the Inside Out Prison Exchange Programme, the first of its kind in the UK. Known as Inside Out, this unique programme involves 15 undergraduate students learning alongside 15 incarcerated students in a prison setting. The project involved two prison-university partnerships: The University of Greenwich and HMP Downview, and the University of Kent and HMP Swaleside. The Greenwich evaluation at Swaleside is funded by the Peter Harris Trust. Kent simultaneously conducted an evaluation of Inside Out at Downview with funding from the University of Kent Faculty of Social Sciences Faculty Research Fund. A research briefing about the evaluation is available to view here.
Dr Stengel and Dr Zampini are interested in the gender dimension of prison classrooms, and have published an article outlining their critical reflections on the issue: