Key details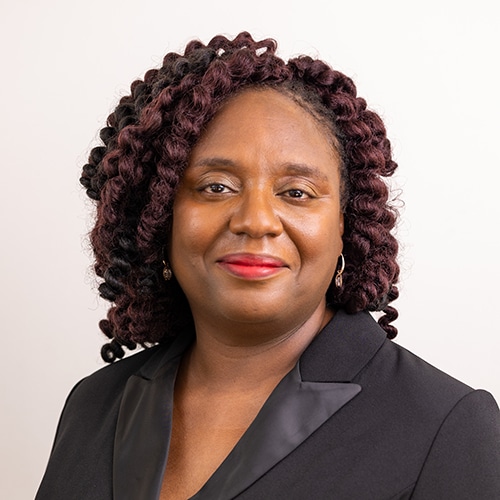 Dr Myrtle Emmanuel
Senior Lecturer; MA Human Resource Management Programme Leader
---
Dr Myrtle Emmanuel joined the University of Greenwich in April 2015. Prior to joining the university, Myrtle was a Principal Lecturer at London Guildhall Faculty of Business and Law at London Metropolitan University. She assisted the Learning and Teaching Director in the development of the Faculty's policy on learning, teaching and assessment. She also had a key role in the design and delivery of a range of modules on the HRM postgraduate and undergraduate degree programmes.
Myrtle achieved her PhD in Management at the Henley Business School, University of Reading. She has also undertaken Associate Tutorship roles for Birkbeck College and Northumbria University.
Before pursuing her academic career, Myrtle was a leadership and personal development facilitator/trainer for various private and public sector organisations. Her portfolio of interim and freelance roles comprised of research, evaluation and learning and development. Examples include Equality and Diversity training for NHS newcomers as well as delivery of Organisational Development, CIPD and IPM courses for various organisations (London Boroughs of Newham, Lewisham & Waltham Forest, Norwich City Council and Broadgate Estates).