Key details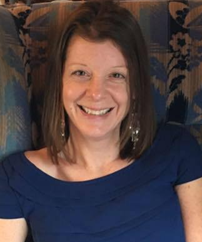 Ms Emma Longley
Senior Teaching Fellow
---
Emma is a Senior Teaching Fellow in Primary Education.
Emma is a primary school governor with responsibility for SEND and Pupil Premium.
Current position and how long you have been in post

Senior Teaching Fellow (since 2016)
Portfolio Lead in School of Education: Primary (since 2022).

Clinical/professional background if relevant
Emma has over 25 years experience in Primary, Secondary and Special Education. She has worked as a teacher and senior leader in several schools. She has had responsibility for leading and supporting school improvement in several different strategic roles working alongside a large number of schools across London and the South East.
Teaching areas and professional interests
Inclusion, maths, Education and Professional Studies
Posts held previously
2022: Supported implementation of the DFE behaviour hubs programme
2013 - 2022: Deputy Regional Lead and Achievement coach in primary and secondary schools supporting development of inclusive practices across London and South East (Achievement for All)
2013 - 2020: Independent teaching and learning consultant and school improvement coach
2010 - 2013: Headteacher in a primary school with a unit for SLCN/ASC
2008 - 2010: Deputy Headteacher in a primary school
2005 - 2008: Advanced Skills Teacher for Kent Local Authority – supporting schools in challenging circumstances
1998 - 2005: Qualified as a Primary Teacher in 1998. Class teacher and Senior Leader in EYFS, KS1 and KS2 - assessment, maths, PE, SENCO.
Responsibilities within the university
* Academic portfolio lead (primary)
* Tutor on the BA and PGCE Initial Teacher Education primary programmes
* Year Lead on BA Primary Education programme
* Personal tutor
* Qualified coach - currently working within the UoG coaching network
* School experience tutor for BA, PGCE and School Direct trainees
Recognition
University of Northampton – panel member on the Periodic Subject Review of the Special Educational Needs and Inclusion (May 2022)
Governor in a Primary School – lead for SEND and Pupil Premium