Key details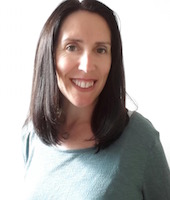 Gemma Boden
Senior Lecturer
---
Gemma Boden joined the University of Greenwich as a Clinical Education Facilitator in 2016, from September 2019 her position has been aligned to Senior Lecturer.
Gemma's previous career was as a Paramedic, she spent 12 years with London Ambulance Service (LAS) working in the south west of the city. She started as an Emergency Medical Technician in 2004, gained the Paramedic qualification in 2008 and became a Clinical Team Leader in 2014. Her career with LAS was mostly spent on solo response units, double crewed ambulances but also an 8 month secondment to the clinical hub, where she would answer crew queries. During this time Gemma also took on qualifications in ECG interpretation and Practice Educator, which enabled her to mentor students.
Gemma teaches on most of the modules that make up the paramedic science degree and supervises undergraduate students with their final year projects. She is the module leader for a 30 credit level 5 module entitled "Advanced Patient Assessment".
Gemma gained her Post Graduate Certificate in Higher Education in 2017 along with Fellowship of the Higher Education Academy and has gone on to complete her Master's Degree in Education with distinction and an endorsement for higher education in 2019.
Posts Held Previously:
Clinical and Operational Team Leader with London Ambulance Service (2014-2016)
Paramedic with London Ambulance Service (2008-2016)
Emergency Medical Technician (2004-2008)
Key Worker for Substance Abusers (2004)
Book-keeper/Junior Accountant (2003-2004)
Outlet short-term holiday lets General Manager (2002-2003)
Outlet administrator (2001-2002)