Key details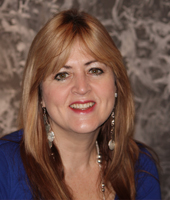 Jennifer Field
Professor of Mathematics Education, National Teaching Fellow and HEA Senior Fellow
---
Jennifer Field is a Professor of Mathematics Education, a National Teaching Fellow, University Teaching Fellow and HEA Senior Fellow. She works within the in the School of Education at the University of Greenwich. Jenny has been recognised as a National Teaching Fellow by the Higher Education Academy for her "excellent reputation for inspirational approaches, which have improved teaching in the primary classroom, both locally and nationally, over the past three decades."
As a primary school teacher, she was one of the first 'National Leading Mathematics Teachers', providing demonstration lessons for hundreds of teachers during a five-year period, as well as supporting the Numeracy Consultant for Bexley. Ofsted graded her teaching as 'outstanding'.
Jenny joined the University of Greenwich as senior lecturer in the Primary department in 2003. In 2005 she became Curriculum Lead for Primary Mathematics on the undergraduate BA Hons degree and Post Graduate Certificate in Education (PGCE) programmes. In 2012, she was promoted to Principal Lecturer and University of Greenwich Teaching Fellow, for Excellence in Teaching and Learning. Since then she has been involved in various university wide initiatives and pan faculty projects, which extend her work beyond primary education. In 2018 she was promoted to Professor of Mathematics Education on the Teaching and Learning Pathway, in recognition of her national and international impact on Primary Mathematics.
Jenny played a key leadership role in forming 'The South East England Consortium' of Universities, who successfully bid to provide the level 7 DfE Mathematics Specialist Teacher Programme (MaST). This was a government-funded national programme, and she was responsible for leading the training of MaST teachers across five local authorities in over 80 schools; this included the training of 5 local authority mathematics consultants to deliver parts of the programme locally. She continues to work with many of her alumni of specialists from this programme, who have gone on to support next generation of primary mathematics specialists. Jenny has also been programme leader on the PGCE Primary Maths (QTS) Programme since 2014.
In recent years her main work is at regional and national level – developing and extending external partnership work. This work includes large Teaching Alliances, government funded National Centre for Excellence in the Teaching of Mathematics (recognised as one of its Accredited Lead Providers), Mathematics Association and the National Maths Hubs. She currently leads a nationally funded research project, working with Mathematics Leaders from over 150 schools in the South East Region. This work includes designing year-long CPD Programmes including 'Whole School Approaches to Teaching Times Tables' – in light of the introduction in 2020 of the new Times Tables SATs tests. This work has included her leadership in both action research projects and participatory case studies. She was also involved in the Shanghai Teacher Exchange Programme and works as both a strategic and operational partner with a government funded National Maths Hub.
Since 2016 Jenny has also become involved in developing staff and student resilience and was a key member of a pan-faculty research project aimed at supporting resilience in undergraduate students. She also undertook 2 years accredited training with Oxford University to learn more about this.
In 2019 she has been part of an expert group writing a new University Assessment Policy and has also written the subject level TEF for the Teacher and Education Submission. She regularly presents at Conference, gives Key Notes and is currently developing an innovative resource for teaching multiplicative reasoning in primary schools. She is currently undertaking her Phd by Publication.