Key details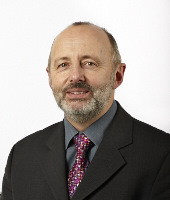 Dr Mark Betteney
Principal Lecturer
---
Dr Mark Betteney lectures on a number of undergraduate and postgraduate primary and secondary education courses and supervises students at doctoral level.
Mark joined the university in 2010 as Lead for Primary Education (Qualified Teacher Status) and involved in all aspects of the programme including validation and recruitment, student progression and programme evaluation.
Before joining the university, Mark was a senior lecturer at London Metropolitan University, teaching exclusively on post-graduate courses including PGCE, MA and EdD.
Mark is an experienced Primary school teacher, having taught in North West Kent and South East London for over 15 years. The majority of his early teaching career was spent in Key Stage 1 (KS1) and he was a KS1 SATS coordinator for a number of years. The last five years of his career as Primary school teacher was in KS2, with particular emphasis on teaching and resourcing literacy and music.
Mark's teaching interests include education, inclusion, music, language and literacy, and student progression. He holds accreditation as a Senior Fellow of the Higher Education Academy (HEA).
Posts held previously:
2015-19, Deputy Head of the School of Education
2010-15, Programme Lead, BA Primary Education, University of Greenwich
2005-10, Senior Lecturer, Primary Education, London Metropolitan University
2002-05, Stillness Junior School. Bickley, London
1989-2002, Knockhall County Primary School, Greenhithe, Kent