Key details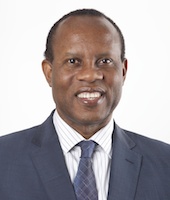 Dr Omorogieva (Omo) Ojo
Associate Professor in Diabetes Care and Management
---
Dr Ojo has a PhD in Nutrition from the University of Greenwich, London and a Postgraduate Diploma in Diabetes from the University of Surrey, Roehampton, UK. He is an Associate Professor in Diabetes Care & Management, School of Health Sciences, University of Greenwich, London. UK and has been teaching at the university for almost 10 years. He is also a Senior Fellow of the Higher Education Academy and a Registered Nutritionist.
Dr Ojo is an internationally acclaimed expert in nutrition and diabetes. He teaches across a range of courses and programmes, has published widely in the areas of nutrition and diabetes and his articles are widely cited internationally. He is also involved in many post-graduate research activities including PhD supervision.
Dr Ojo is the leader of the International Nutrition and Diabetes Research Group with members drawn from the UK, China and Nigeria and he is on the Editorial Board of many international journals including 'Nutrients'.
Dr Ojo is a principal investigator and a reviewer for a range of international journals. He has been a Keynote Speaker at conferences and also a Member of the Scientific and Organising Committee of many international conferences.
Posts held previously:
Clinical Lead Nutrition Specialist at the Home Enteral Nutrition Team in Lewisham Healthcare NHS Trust. Duties and responsibilities included:
Providing research leadership and implementation of Home enteral nutrition team strategic policy and plans for Lewisham primary care trust.
Conducting research, clinical audits and risk assessment
Supporting patients on home enteral nutrition.