Key details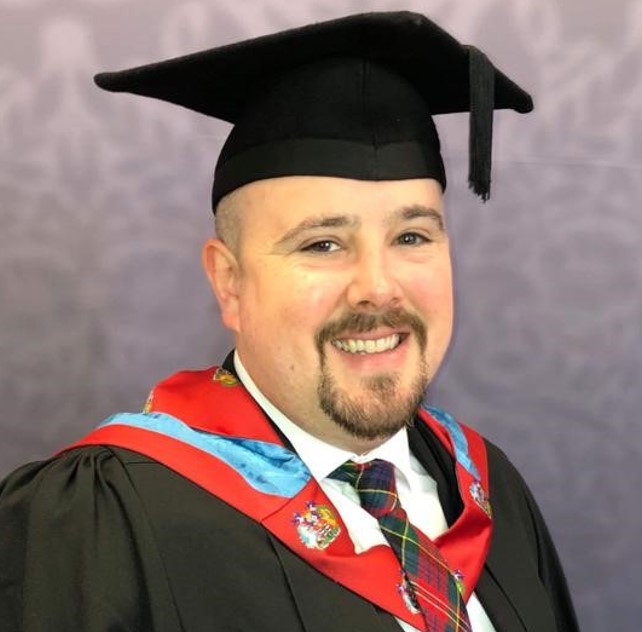 Scott Goudie
Senior Lecturer in Paramedic Science
---
Scott is a Senior Lecturer in Paramedic Science in the School of Health Sciences at the University of Greenwich.
Scott was formerly from the South East Coast Ambulance Service, where he worked as a Paramedic and Operational Team Leader in the Thanet area of Kent.
He joined Kent ambulance in 2004 as a Trainee Ambulance Technician and continued as a Qualified Ambulance Technician until 2008 when he was successful in gaining a place on the FdSc Paramedic Science programme at St. George's University London. Upon completion, Scott worked as a Paramedic in the East of Kent.
In 2012, Scott started studying at the University of Greenwich, whilst working full time operationally, and finished in 2015 with a BSc (Hons) Professional Practice in Health and Social Care. During this time, he became a practice educator and clinical mentor for paramedic science students, helping to guide their development whilst out on placement.
In 2013, Scott became a Clinical Team Leader responsible for a team of mixed grade clinicians and the everyday running of ambulance operations. Whilst in this role he undertook Operational Commander training at the National Ambulance Resilience Unit. Further courses taken included Special Operations Response Team (SORT), which covered chemical, biological, radiological, nuclear, and explosive (CBRNe) incidents and Marauding Terrorist Attack (MTA) where he trained to operate in heavy ballistics equipment in mass casualty environments.
Scott teaches on many of the modules that make up the paramedic science degree and supervises students with their final year projects. He is responsible for the organisation and running of a 30-credit paramedic skills module taught in the first year of the paramedic programme.
Scott gained his Post Graduate Certificate in Higher Education in 2017 along with Fellowship of the Higher Education Academy and completed his Master's Degree in Education with higher education endorsement in 2019 finishing with a distinction.
Posts held previously:
| | | |
| --- | --- | --- |
| External Examiner | University of Stirling – Paramedic Science | Sep 2021 - Present |
| Paramedic | Herne Bay Integrated Care LTD | Feb 2021 - Present |
| HCP Immunisations | Kent Community Healthcare NHS Trust | Dec 2020 – Oct 2021 |
| Custody Visitor (Voluntary) | Kent Police & Crime Commissioners Office | Nov 2018 – Feb 2022 |
| Inclusivity Champion | School of Health Sciences | Nov 2018 - July 2021 |
| Clinical Education Facilitator | University of Greenwich | Aug 2016 - Aug 2022 |
| Bank Paramedic | South East Coast Ambulance Service | Aug 2016 - May 2018 |
| Operational Commander | South East Coast Ambulance Service | 2014 to 2016 |
| Clinical Team Leader | South East Coast Ambulance Service | 2013 to 2016 |
| Paramedic | South East Coast Ambulance Service | 2011 to 2016 |
| Student Paramedic | South East Coast Ambulance Service | 2008 to 2011 |
| Ambulance Technician | Kent Ambulance Service | 2005 to 2008 |
| Trainee Technician | Kent Ambulance Service | 2004 to 2005 |
| Health Care Assistant | Woodlands Nursing Home | 2000 to 2004 |
| Trainer / Assessor | British Red Cross | 1998 to 2004 |
| Ambulance Aid | British Red Cross | 1998 to 2004 |
| First Aider | British Red Cross | 1997 to 2004 |