Key details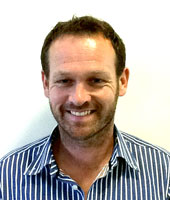 Sion Thomas
Senior Lecturer, Sport and Exercise Psychology
---
Sion Thomas is a Senior Lecturer of Sport and Exercise Psychology in the School of Education at the University of Greenwich.
Sion is an Applied Performance Psychologist. He currently works with a broad range of athletes in over 28 different sports, from a British junior dressage champion to a double British cage fighting champion. Sion also works with professional athletes in cricket, football and tennis as well as consulting individual athletes in other disciplines.
Since 2000, Sion had led all the sport psychology related courses on both the BSc Hons Sports Science degree, and the BA Hons Physical Education & Sport degree and will become involved on the MSc Sport & Exercise Psychology programme from September 2016.
Sion was recently accredited as a practitioner for Thomas International, applying a behavioural assessment tool known as the PPA which he hopes to deliver to the faculty and benefit retention and recruitment opportunities.
Posts held previously:
1997-1999, Visiting Lecturer, Roehampton Institute, University of Surrey
1994-1999, Head of Physical Education & Sport, Aldenham School, Elstree, Hertfordshire