Key details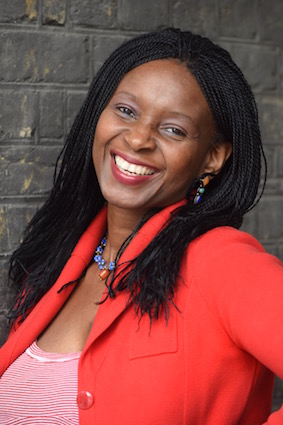 Ade Solanke
Senior Lecturer in Creative Writing
---
Ade Solanke is an award-winning playwright and screenwriter. She joined the University of Greenwich as a Lecturer in Creative Writing in 2015.
Her acclaimed, award-winning debut play, Pandora's Box, was nominated for Best New Play in the OffWestEnd Awards and shortlisted for the $100,000 Nigeria Prize for Literature 2014, Africa's biggest literary award. It toured the UK in 2014. Her play, East End Boys, West End Girls, won a BEFFTA Award for Best Play 2015. She is the recipient of the Distinguished Alumni Award 2016 from the University of Sheffield.
Ade wrote the screenplay for award-winning film, 'Dazzling Mirage.' She is a judge for the Nollywood Movies Awards (NMA), and has judged the RAS Boabab Prize and the Nigerian ZAAFA Awards. Her screenplays have been quarter and semi-finalists in the US Academy of Motion Picture Arts and Sciences annual Nicholls Screenwriting contest in LA, where she worked as a story analyst for several Hollywood Studios, including Sundance, New Line and Disney. She was the British Film Institute's first Writer-in-Residence, with the support of the Royal Literary Fund, of which she is a fellow. She's also a member of the BFI's African Odysseys Committee, which programmes African films at London's National Film Theatre. Earlier in her career, she was voted 'London's Top Youth Entrepreneur' for her writing business.
Ade has an MFA in Film and Television (Screenwriting) from the University of Southern California (USC) School of Cinematic Arts where she was a Fulbright Scholar, Phi Beta Kappa International Scholar and Association of American University women (AAUW) International Scholar. She has an Honours Degree in English Literature from the University of Sheffield, and a PG Diploma in Creative Writing from Goldsmiths, University of London, where she was recently AHRC-funded Pinter Centre Writer-in-Residence. She is working on scripts about African artists in Georgian and Sixties London.