Key details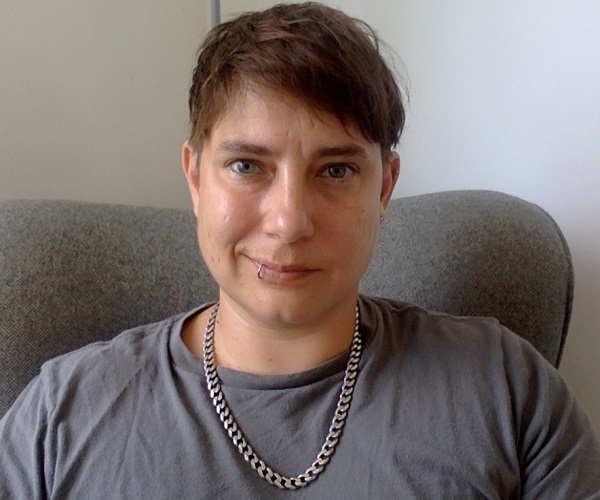 Dr Rosie Šnajdr
Senior Lecturer in Creative Writing
---
Rosie Šnajdr is an academic, editor, and author of experimental fiction. She has published two novel-adjacent works of short fiction: Whorl the Prudident Slipt (Veer, 2021), which explores privilege, prejudice, and resistance during the Trumpian moment, and A Hypocritical Reader (Dostoyevsky Wannabe, 2018), which interrogates the demands of the reader upon the author (and vice versa). She is currently working on an anti-colonial eco-fiction novel of short stories, titled Telepathic Greenland Shark, in which a shark named Dóttir overhears 500 years of activity on Earth.

Rosie's work has been widely published in anthologies and periodicals, including The Times Literary Supplement, The Brixton Review of Books, The Cambridge Literary Review, The Chicago Review of Books, and TANK Magazine. It has also appeared as part of gallery installations, and, memorably, as inspiration for a reader's embroidery. Rosie co-edits the Cambridge Literary Review, a field-leading irregular book-length magazine of contemporary experimental poetry, fiction, script and essays.
Research / Scholarly interests
Rosie's creative research and writing interests are in prose fiction, particularly experimental form. Her long-term interests as a practitioner are experimenting with the short-story form in ways that reflect the legacy of modernism in experimental poetry and novels; an attempt to wrest the short story from the embrace of realism and the event-plot form. Recent works have included concrete prose, non-linearity and parallel narrative, 'overdub' writing (engaging portmanteau and neologism to craft simultaneous diverging narratives, one in text and one in sound), genre pastiche, miniaturising novelistic forms, and expanding poetic forms.
In terms of literary interests, Rosie's career began with a PhD in American and Anglo-American Modernism and its intersection with popular writing and publishing. She continues to research experimental poetry and, particularly, prose fiction from late C19th to the present day. She is interested in modern avant-garde prose fiction and innovative publication practices and, in particular, the restrictions and resistance of canon formation and the normative homogeneity engendered by commercial publishing practices.