Key details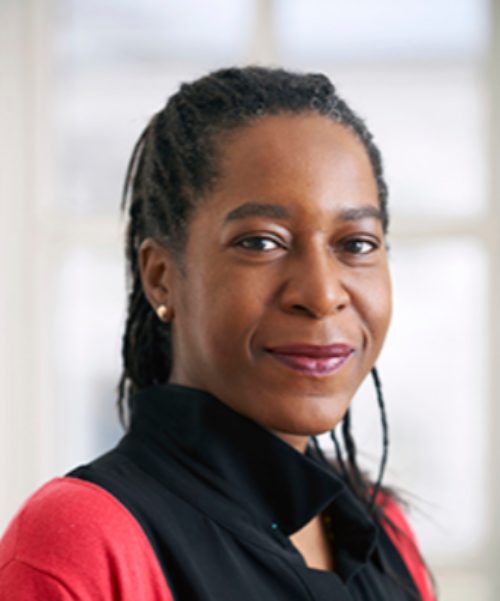 Professor Tracey Reynolds
Associate Dean Research & Knowledge Exchange; Director of the Institute for Inclusive Communities and Environments; Professor of Social Sciences
---
Professor Tracey Reynolds is Professor of Social Sciences and Director of the Centre for Applied Sociology Research at the University of Greenwich.
Tracey's teaching and research interests focus on transnational families and kinship networks; constructions of motherhood and parenting, migrant communities, marginalised youths, racalised and gendered identities, and she has established international recognition within these fields of expertise. She has conducted extensive empirical research in the UK across a range of social issues including black and minority ethnic families living in disadvantaged communities, and comparative studies of families in the Caribbean and North America. Her teaching is in the areas of family studies and family policy on the Sociology programme, where she is also Academic Portfolio Lead.
Research awards include Economic Social Research Council on Caribbean youths and transnational identities (with Elisabetta Zontini, University of Nottingham); Big Lottery on care planning among BAME older people in London (with Age UK Lewisham and Southwark). Previous project on migrant mothers' citizenship, awarded by the Arts Humanities Research Council (with Umut Erel, Open University, PI). 'Participatory Arts and Social Action Research', funded by ESRC (with Umut Erel, Open University and Maggie O'Neill, York University), 2016-2018.
Tracey's most projects involve community engagement and knowledge transfer partnerships with community organisations supporting BAME and migrant groups. These include creative, participatory and co-produced projects, funded by AHRC and charities, eg Mercers Funds focuses on improving wellbeing and social inclusion of these communities Her most recent collaborative projects provide training to community practitioners in participatory methodologies, co-produce creative tools and resources with local organisations to explore community resilience during COVID-19 pandemic, and utilise story-telling as an approach to consider the impact of hostile environment policies for migrant communities including those with long-established patterns of settlement in the UK (e.g Windrush Generation).
Tracey has over 80 publications in the form of books, articles in international peer reviewed journals, chapter in edited volumes, policy reports and working paper. Previous publications include 'Exploring the absent/present dilemma: Black fathers, family relationships and social capital in Britain', The Annals of the American Academy of Political and Social Science, (2009). She is also the author of Caribbean Mothers: Identity and Experience in the UK(published by Tufnell Press, 2005); Transnational Families: Ethnicities, Identities and Social Capital, with Harry Goulbourne, John Solomos and Elisabetta Zontini, (published by Routledge, 2010) and co-editor of special issues: 'Young People, Ethnicity and Social Capital' in the Journal of Ethnic and Racial Studies (May 2010). 'Migrant Mothers Challenging Racialized Citizenship', Ethnic and Racial Studies (2018), 'Migrant mothers: kin work and cultural work in making future citizens', 'Families, Relationship and Societies, (November 2018)​.
Tracey is one of 45 Black female professors in the UK (out of a total of 21,000 Professors). This achievement was recently recognised in a national exhibition Phenomenal Women: Portraits of UK Black Female Professors and Talk at South Bank Centre, Oct-Nov 2020.