Welcome to Higher Technical Qualifications
---
Although HTQ's are primarily designed for entry into skilled employment or those looking to retrain or upskill, you can also progress to further study and/or training.
HTQ qualifications have been developed by awarding bodies in collaboration with employers and businesses so that you get the specific training, knowledge and skills required for your chosen career. Upon completion of the HTQ, learners will get the right training and skills they need to succeed in the workplace.
The University of Greenwich welcomes HTQ's as a new progressive pathway to the university.
What are the types of HTQ?
There are many different types of HTQs, such as:
higher national diplomas
higher national certificates
foundation degrees
higher education diplomas
Not all higher national diplomas, higher national certificates, foundation degrees and higher education diplomas will be HTQs. Look out for the HTQ logo to tell you if a qualification has been approved.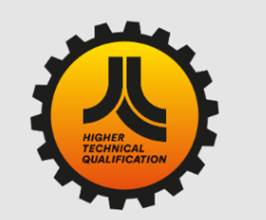 What HTQ options are available?
HE Certificate Sports Coaching
Can I start a HTQ?
To start a HTQ, you'll need to:
be aged 18 or over
live in England
You can apply for a HTQ while you're still at school.
What are the entry requirements?
Each educational provider sets their own entry requirements for HTQs. The grades or qualifications you'll need to have will depend on the type of course you're applying for.
What are the fees involved?
Tuition fees vary depending on the course. You may also be eligible for funding from student finance, grant or bursary. This will depend on your circumstances and the type of HTQ you're studying. Fill in the form below for more information.
What happens after I complete a HTQ?
After completing a HTQ, you can:
get a job in your chosen career
go on to further study, such as getting a degree
volunteer to help build your skills and experience
Register now
You can register your details and we'll send you further information about the courses once we receive it.