The highly anticipated annual Degree Show has once again provided an exceptional opportunity to witness and celebrate the remarkable achievements, boundless creativity, and unwavering excellence of our students. This year's exhibition not only highlighted the hard work, dedication, and creative talents of approximately 300 students from the esteemed School of Design but also placed a strong emphasis on sustainability.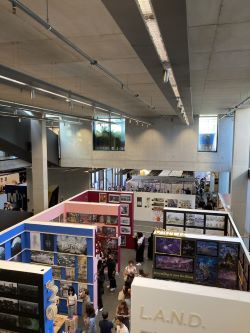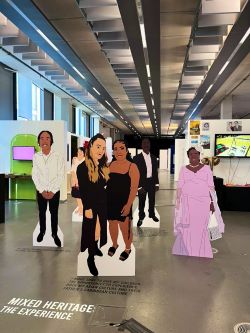 Visitors to the event were treated to an impressive display of student work spanning a wide range of mediums. The showcase presented innovative design concepts, captivating projects, and ground-breaking research, all showcasing a clear passion for design and a profound focus on creating solutions that benefit society. Notably, sustainability took centre stage throughout the exhibition, with students from Architecture, Landscape Architecture & Urbanism, Animation, Graphic & Digital Design, and Media & Creative Arts subject areas demonstrating their commitment to addressing environmental challenges.
Taking place in the University's award-winning Stockwell Street Building, located in the heart of Greenwich, the show commenced with an exclusive private opening night, attended by students, faculty, and esteemed members of relevant industries. This exclusive preview offered an opportunity to engage with the extraordinary talent on display before opening its doors to the public for a two-week period.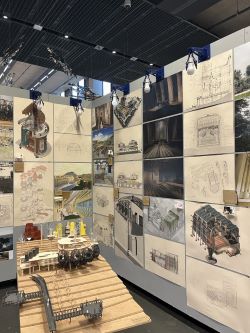 Commenting on the Show, Professor Anastasios Maragiannis, Head of the School of Design, said "At the heart of the School of Design's ethos lie the principles of inclusivity, diversity and sustainability. The degree show stands as a testament to the institution's unwavering dedication to promoting inclusivity by featuring projects that address pressing social and cultural issues. These projects delve into matters such as accessibility, gender equality, and racial justice, embodying the School's commitment to fostering a more equitable society. Moreover, the exhibition also encompasses works that push the boundaries of design, offering fresh perspectives and inviting dialogue that fosters mutual understanding. The Degree Show represents a pinnacle moment for our students, allowing them to showcase their remarkable talent while celebrating their unwavering dedication. It serves as a testament to the exceptional education and nurturing environment fostered at our institution. We take immense pride in our students' achievements and extend our gratitude to all who contributed to making this year's Degree Show a resounding success."
Planning for the 2024 Degree Show starts later this year and we can't wait to see what next year's show will bring!
View our full online catalogue here.