Code First Girls founded in 2012 by the Entrepreneur First co-founders Alice Bentinck and Matthew Clifford, the non-profit offers free, part-time coding courses for female and non-binary identifying young adults across the UK and Ireland. In June of 2019, former LinkedIn commercial director, Anna Brailsford, was appointed CEO of Code First Girls, check out her Big Picture Seminar article here.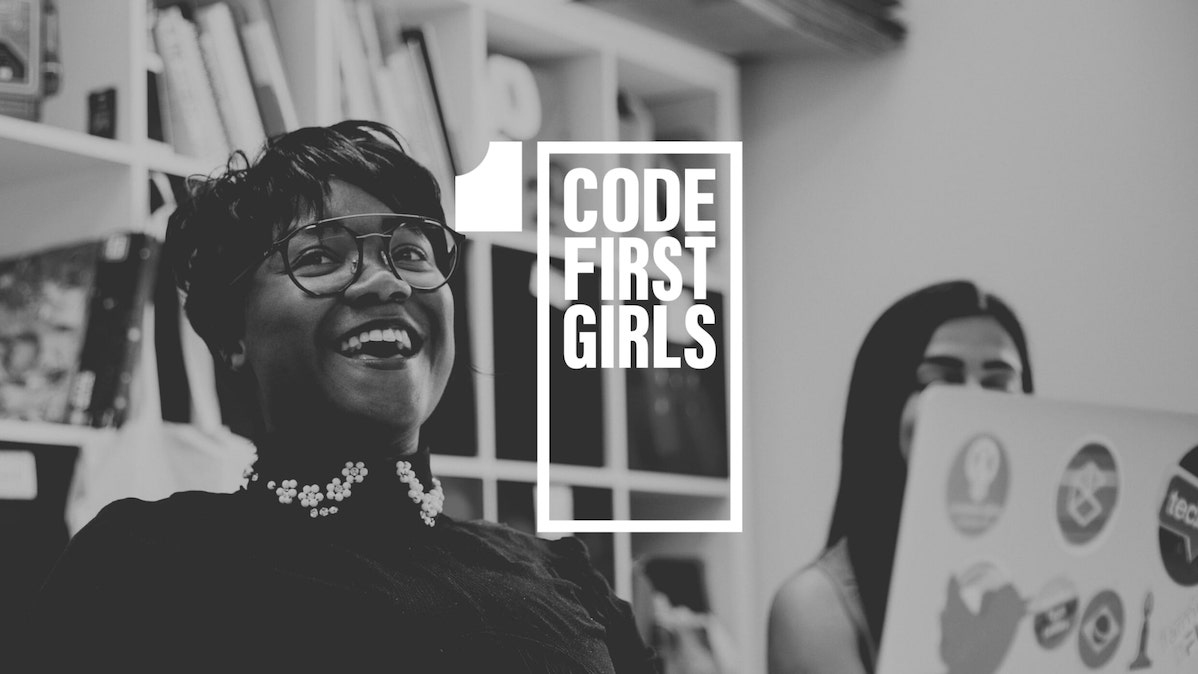 In the UK, as circumstances changed dramatically due to COVID-19, many young people have started to look for alternative ways to gain new skills. This desire for more vocational education courses, combined with the widening skills gap within the technology sector, has contributed to the successes of a number of coding schools such as Code First Girls (CFG).
Addressing the gender imbalance
Whether degrees offer coding or not, the fundamental issue is that there still aren't enough young women opting to study the subject. Over the years, there have been plenty of studies looking into the reasons why, so few girls choose to study STEM subjects and why even fewer of them decide to embark on a career path that is in some way technical.
"I think one of the biggest issues within the education space is there's not enough connection between the real world and how the world is changing, particularly in relation to the skills that are needed right now" - Corinna Bratt, CFG Instructor, BA (Hons) Business Innovation and Entrepreneurship Graduate.
The course
This year, the University of Greenwich hosted its first CFG free, part-time coding courses for female and non-binary identifying young adults across the Business School. Since then, more than 30 students have completed their Introduction to Web Development coding course.
"The course started late April 2020, over the 8 weeks, every Tuesday evening during lockdown I attended the Introduction to Web Development course. The first class? Well it may as well have been written in hieroglyphs…. as I found myself repeatedly wondering – what does <div> mean again?. I learnt the fundamental skills of front-end web development, including three dedicated sessions on JavaScript. At the end of the course, I was able to build a website from scratch!" - Hannah Adams, BA (Hons) Business Management Graduate
How they adapted to the virtual world?
CFG are keen to deliver a modern learning environment that not only provides young women with coding skills but also fits around their lifestyles. Although the charity only provides free courses for self-identifying women and non-binary individuals aged 18-23 (paid courses are available for female professionals of all ages), this doesn't automatically mean these young people have unlimited amounts of free time to pursue an extra-curricular coding course.
CFG overcame the challenge of adapting to remote teaching and enabled them to scale more efficiently and offer more flexible delivery options. Breaking down these potential entry barriers improved how the courses are delivered, but also ensured they are more accessible to everyone who wishes to participate. The virtual classrooms and blended approaches with the modern-day lifestyle suited most people, and courses are now delivered both in-person and remotely, so there really are opportunities for everyone!
What's next? How to get involved?
CFG Freshers' Essentials
Three days in September of CFG Essentials tasters for university students. These 1-hour long sessions will introduce learners to new tech topics and are perfect for students thinking about signing up to an 8-week course. Sign-up with your university email here to be guaranteed a place.
Become a CFG volunteer instructor
CFG deliver courses all over the UK and Ireland and we do this with the help of volunteer instructors! Our instructors come from a variety of coding backgrounds and include computer science/technical undergraduates/post-graduates, company-based professionals with programming experience, freelance developers, and university lecturers. Click here to find out more.