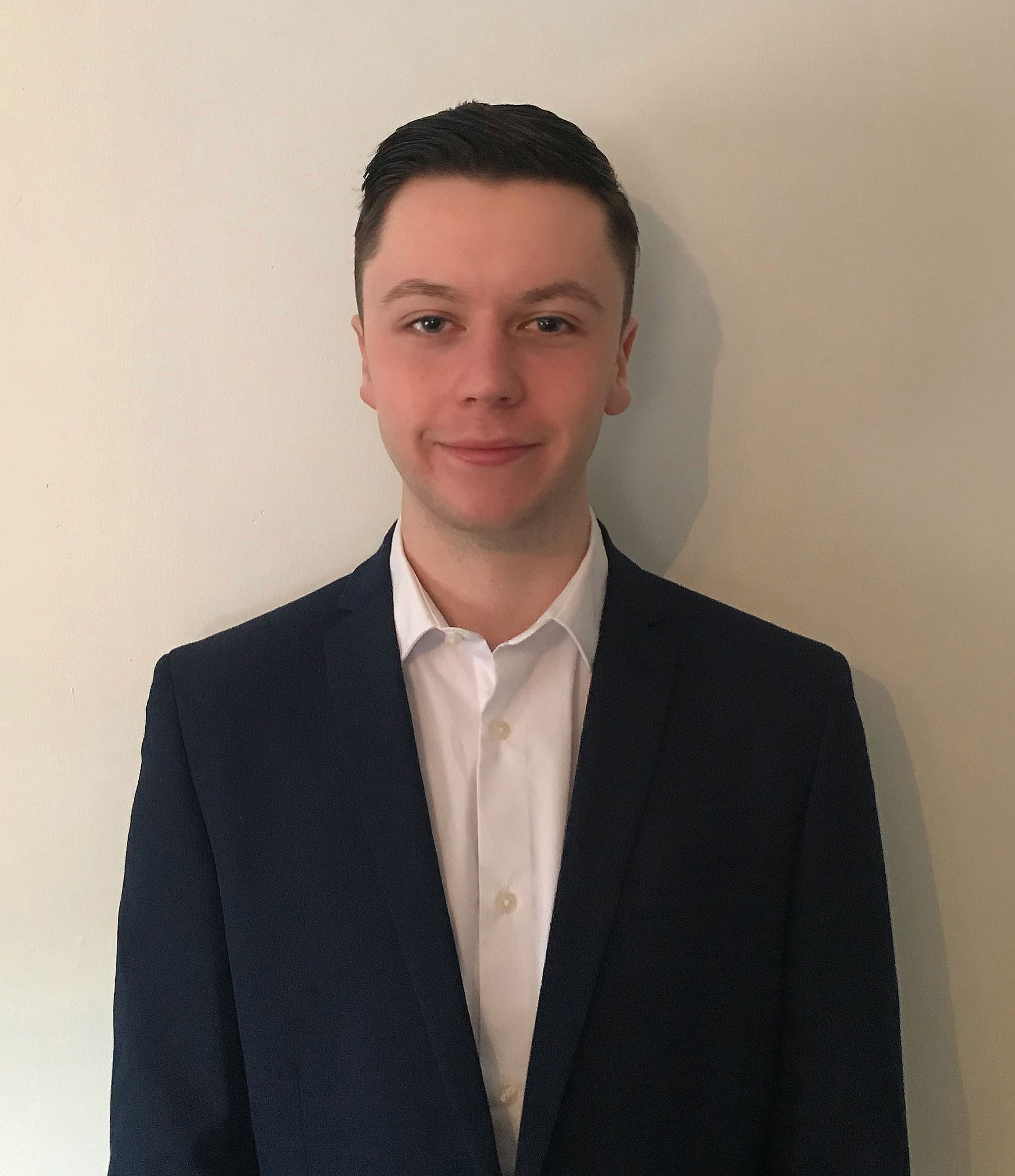 Bradie McDaid is the new Liberation Officer for the LGBT+ student community with Greenwich Students' Union. He is in his third and final year of studying Education Studies and has joined the GSU to help support the LGBT+ community at Greenwich, and to ultimately make the university more inclusive.
Bradie is one of five Liberation Organisers with the GSU, who each focus on supporting students who identify as either women, LGBT+, BAME or as having a disability. He will support the LGBT+ student Network to work with the GSU to ensure that progress is being made and drive change through policymaking and campaigns.
As a part of LGBT+ History Month, the first event was held to launch the LGBT+ student Network and welcome Bradie's new role as a Liberation Organiser.
In this interview, Bradie tells us more about his role and some of the work that he will be doing as a GSU Liberation Organiser for the LGBT+ student Network.
Tell us about your role as a Liberation Organiser for LGBT+ students?
My role is to act as a bridge between the LGBT+ student body and the university, to enact change on their behalf and empower the voices of LGBT+ individuals. I strive to connect with the student body by listening and raising their concerns whilst corresponding with the university to create conversation, to help be a small clog in the wheel of change here at the university.
My role ranges from listening to students and staff regarding their ideas and concerns, distributing information, planning and hosting events, collaborating with a diverse range of people (both in and outside of the university) and attending and engaging in lots of Microsoft Teams video calls.
What are your team's purpose, motivations and objectives?
The purpose of the Liberation Organiser's team is to empower the voices of liberation students at Greenwich. Our purpose requires us to build platforms to uplift liberation students, and lobby for changes that will enhance their student experience. Reaching out, listening, connecting and supporting student voices of under-represented groups through democratic processes to create change.
Our main motivator is to gather information and take collective action around the concerns of our members and students, whilst building solutions that will in time provide impactful social change to the student community.
How do you believe the university supports and celebrates its LGBTQ+ community and what progress do you hope to see?
I'm really proud to say that the University of Greenwich has been doing a great job of supporting LGBT+ staff and students. The University of Greenwich has a really great LGBT+ Staff Community that have reached out to me in order to discuss how our groups can work together to create change.
The Network will work with the university to develop policies and campaigns in order to implement changes that are made for the greater good.
If you could give one important message to the University of Greenwich LGBT+ community what would it be?
One of my heroes, Harvey Milk once said, "Unless you have dialogue, unless you open the walls of dialogue, you can never reach to change people's opinion" and I think that this quote truly highlights the importance and necessity of the LGBT+ Network.
As out members of the LGBT+ community, we have a duty to stand up for those who are feeling alone, unable to be their true selves and create changes that will greatly benefit future members of our community. So, if you're reading this give the LGBT+ Network a chance, you'll love our community and will be an agent of change in improving Greenwich for the better.
My main message is simple, as a Liberation Organiser I will stand up for you every step along the way and will listen to your concerns wholeheartedly in order to join together to create long lasting change for our community.
What does the LGBT+ student Network do and how can someone get involved?
The LGBT+ Network is a formal mechanism for enabling members of the LGBT+ community to come together to share information, support and discuss concerns and problems related to the Network. We will be hosting and supporting a wide range of activities that range from social and advocacy events to policy development and consultation sessions.
If students want to get involved, they can email me directly at bm6802j@greenwich.ac.uk, follow our Instagram @liberationgsu or keep an eye out for more information about the Network on the GSU website in the upcoming weeks ahead.
What's next for you and the LGBT+ Network?
Our main motivation at the moment is to grow the Network members base and make ourselves more known to the wider university population. Spreading awareness using methods that will reach out and connect with people on a personal level is something that's very close to our hearts in the Network.
We will be hosting events that will benefit LGBTQ+ students, advocating for more trans inclusivity, and helping to ensure that accessible bathrooms are available to all students despite rising concerns from the government.
Our aim is to act as a force for change. And we hope that at some point in the near future we'll be helping to shape attitudes, environments and policies that benefit LGBT+ students at Greenwich and create a platform to discuss wider conversations.
Bradie McDaid, 3rd year Education Studies
GSU Liberation Organiser - LGBT+ Network
Pronouns: he/him
---
Read more
Bradie worked alongside the GSU Officers and the GSU to support the campaign message for the call-to-action for a Government consultation on toilet provisions for men and women. The GSU want to bring the issue to the attention of the Greenwich community as a call for solidarity to help protect our LGBTQ+ students and staff.
You can read more about LGBT+ History Month from the GSU and GKSU on these pages:
LGBT+ History Month at GSU
GKSU LGBT+ History Month: Our Icons