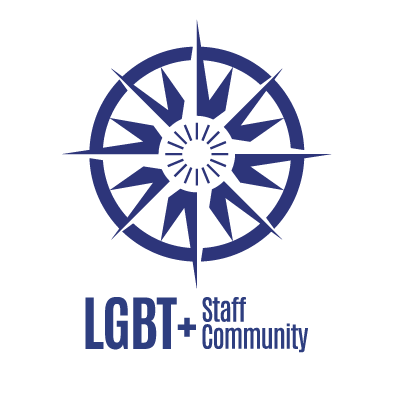 The Community champions the positive development of LGBT+ related equality & diversity support and representation within the university. The University is a proud member of the Stonewall Diversity Champions Programme and is also featured in Stonewall's Gay by Degree, a guide for Lesbian, Gay and Bisexual students on higher education institutions.
This is a newly revitalised community inviting staff from across the University of Greenwich who either identify as, or who are allies of, lesbian, gay, bisexual, trans and wider non heteronormative identities to join a forum that facilitates discussions and networking, while working collaboratively towards the visibility of LGBT+ identities, empowering individuals and celebrating our diversity.
If you would like to find out more about the community or are interested in joining, please email lgbt@gre.ac.uk.
Aims and objectives
The purpose of the community is to: provide a safe, supportive and confidential forum for sharing experiences, networking and discussing issues that affect members of the community and students across the university; agree possible solutions; and make recommendations to management. It also: promotes the interests of the staff from the LGBT+ community; raises awareness about equality, diversity and inclusion (EDI); and informs university policies and practices.
The community aims to:
promote the interests of diverse staff working at the university,
provide a safe, supportive and confidential environment for members to discuss their experiences and any issues they might face in the workplace,
share diverse perspectives on all professional issues in recruitment, employment practices and training and development,
work with senior management in the elimination of possible unlawful discrimination, harassment, victimisation and/or bullying,
act as a channel for communication and consultation between staff and senior management,
assist in embedding EDI through implementation of university EDI policies, strategies and action plans,
assist the university in meeting its statutory obligations regarding its duty under the Equality Act 2010,
provide an opportunity for members to share information on local and national policy and developments,
influence policy making through original projects and research to ensure that diverse equality perspectives are proactively considered,
provide a support function to colleagues, through the development of virtual networks and meetings where experiences can be discussed openly,
develop and maintain a virtual network that provides support and promotes diversity generally within the workforce,
support the university with the training of staff at all levels so they can better understand the perspectives and needs of staff and students from diverse backgrounds,
gain and share an understanding of the experiences of staff and students from diverse backgrounds, and highlight any inequalities that influence learning and teaching,
celebrate the diversity of the workforce by participating in national and local events,
promote opportunities for social networking.
Membership
Membership is open to all permanent and temporary staff working at the university who define themselves as belonging to the LGBT+ community. Other staff who support the aims and objectives of the community are also welcome to become members. Members are given time off by the university to attend community meetings and events with contributions to the work of the community recognised by the university where possible.
LGBT+ Allies
The community is to establish a separate group for LGBT+ Allies in addition to welcoming allies as part of the community itself.
If you are interested in joining the LGBT+ Allies group, please email lgbt@gre.ac.uk.