Key details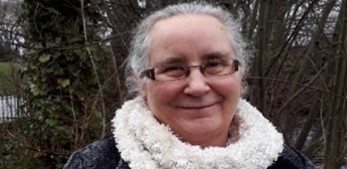 Dr Anne-Marie Coles
Senior Lecturer in Strategic Management
---
Dr Coles has a BSc from Sheffield University and studied for MSc and PhD awards in the Technology Policy Unit at Aston University. Her research expertise is in science, technology and innovation studies and she has experience in research development, management and leadership roles in this area. She has held research positions on the Programme for Research on Engineering Science and Technology, (PREST), at Manchester University, and on projects funded by the ESRC and Department of Trade and Industry. Her international experience includes collaboration with partners in Germany and Denmark on a project funded by the European programme of targeted socio-economic research (TSER). She has also undertaken field work in Finland, Italy, Japan and the USA. Dr Coles currently leads the Sustainability, Technology and Innovation Research group (STIR), a specialist group in the Business Faculty's Institute for Political Economy, Governance, Finance and Accountability (PEGFA). Before joining the University of Greenwich, she was co-founder of the Brunel Research Centre on Enterprise, Sustainability, Innovation and Ethics (BRESE), an expert centre established with investment of £1.5 million by Brunel University. Dr Coles is currently a member of the Executive Committee for the UK Association for Studies in Innovation, Science and Technology (AsSIST-UK).
Her research interests lie in a number of areas, including regulation of technological risk, innovation processes and pathways, and the social impact of digital technologies. She has contributed to STIR's two research themes, 'sustainable innovation and enterprise' and 'science, technology, innovation and culture'. Theoretically, her work is interdisciplinary, drawing on various perspectives to interrogate the socio-technical arena. Concepts from the sociology of knowledge, innovation theory and philosophy of technology are utilised along with those from large technical systems, sustainable transitions and technology policy. She utilises qualitative methods and a case study approach to gather and organise data, including interview techniques and documentary analysis, the latter comprising both online and off-line archival research. Analysis of textual findings is informed by discourse theory and complexity analysis.
Dr Coles has worked as a freelance science journalist, and has published in The Guardian newspaper and The Times Higher Educational Supplement. As staff editor for the British Computer Society she edited a regular section in the trade journal 'Computing'. In addition, she was employed by the (then) British Gas research and development department, at Watson House, to report on innovation for domestic appliances. This experience encourages development of a practice-based element to research output and evaluation, complementary to the focus on academic analysis.