Key details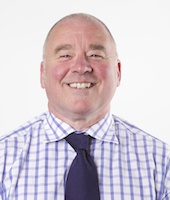 Dr David T Evans
Professor in Sexualities and Genders: Health & Well-Being
---
Prof David Evans, OBE, is a National Teaching Fellow, a Principal Fellow of the Higher Education Academy, and a Professor in the teaching and learning pathway, in the School of Health Sciences at the University of Greenwich.
David has been facilitating sexual health and HIV learning at various universities, colleges of nursing and departments of health and social care, since 1990. He is a registered nurse, with clinical experience in HIV client care; he is also a former Roman Catholic priest.
David has achieved a number of significant projects, one as Professional Nursing Advisor (Sexual Health) at the Royal College of Nursing. He developed and project-led a successful nationwide e-learning course 'Sexual Health Skills', for nurses, midwives and allied health professions. He formally joined the University of Greenwich in 2011, still leading on the sexual health skills e-learning course that was originally developed at the Royal College of Nursing. He has since developed other e-learning and blended learning sexual health courses, including at bachelor and masters' levels, and 3 courses on the "top up" MA in Health Care Practice.
David is one of three authors of the 'Sexual and Reproductive Health for Mental Health Professionals' free e-learning course at the Social Care Institute for Excellence (www.scie.org.uk), which achieved finalist status in UK Sexual Health Awards 2012 and commended in the Chief Nursing Officer's Bulletin to NHS England. In 2014, he was awarded a prestigious National Teaching Fellowship of the Higher Education Academy for excellence in teaching (https://www.heacademy.ac.uk/person/dr-david-t-evans), followed by appointment as OBE, by Her Majesty The Queen (2017) "for services to nursing and sexual health education", and Principal Fellow of the Higher Education Academy in 2018.
David teaches across a wide range of undergraduate and postgraduate programmes, including supervising and examining doctoral candidates. David's post also includes numerous enterprise initiatives, liaising with nursing, medical and third-sector organisations to increase collaboration and credit rating opportunities, for the enhancement of student-learning potential.
His main areas of teaching and research include: sexualities and gender epistemologies; sexual health learning and education; diversity and anti-discrimination; holistic and specific dimensions of sexual health relevant to pre-registration and post-registration programmes.
Posts held previously:
1998–2011, Educational consultant in sexual health and HIV Trainer, London Boroughs (various); Trainer for Project for Advocacy, Counselling and Education (PACE) and other (various) organisations, London
2000–08, Professional Nursing Advisor (sexual health and HIV); Developer/Project lead/Principal author of e-Learning course, Royal College of Nursing
1993-98, Senior Lecturer in Sexual Health (counselling), Thames Valley University/North West Thames Regional AIDS Education Unit
A fuller CV – with publications and conference presentations - is available at https://davidtevans.wordpress.com/2014/09/13/davids-qualifications/
ORCID ID: www.orcid.org/0000-0001-6874-3845