Key details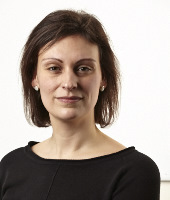 Dr Gemma J Mansi
Principal Lecturer and Programme Leader
---
Dr Gemma Mansi is a Course Leader and Deputy Head in the School of Education at the University of Greenwich.
Gemma first joined the university as a student in 2005 on the BA Hons Childhood Studies programme and then in 2008, began her PhD on the Socio-historical perspectives of young fatherhood: exploration of social change on the Isle of Sheppey (completed 2013).
Gemma became a lecturer at the university in 2011, on the Child and Welfare team in the School of Education. During this time she coordinated health courses for the Childhood Studies programme and taught research methods on a range of undergraduate nursing courses in the faculty.
In 2014, Gemma became Programme Leader and Principal Lecturer for BA Hons Childhood Studies and more recently, on Childhood and Youth Studies. In this role she is responsible for effectively planning, managing and reviewing the programmes and ensuring that her team is adhering to quality procedures. Gemma is also lecturer on sociological and research based courses on both undergraduate programmes.
Since 2015, Gemma became Deputy Head of department (academic) for the School of Education. Her main responsibility in this role is to support the strategic leadership team, support the Head of Faculty in operational management and the development of programmes and quality assurance to maintain a high quality student experience.
Posts held previously:
2008–13, Student, MPhil/PhD, University of Greenwich
2005-08, Student, BA Hons Childhood Studies, University of Greenwich
Responsibilities within the university
Programme Leader and Deputy Head, School of Education
Lead and Principal lecturer on BA Hons Childhood Studies; and Childhood and Youth Studies programmes
Deputy Head of Department (Academic)
Research / Scholarly interests
Gemma's latest research is on the social history of young fatherhood, the subject of her PhD thesis. She also has an interest on teenage pregnancy, social exclusion, youth transitions, social class, masculinity and femininity, social change in higher education, as well as the experience of life story interviewing and collating documentary data.