Key details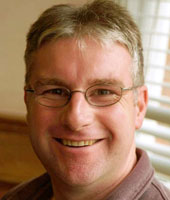 Grahame Baker
Principal Lecturer
---
In an 18 year industrial career, Grahame Baker gained three years industrial training experience and has worked as a continuous improvement specialist, for RR Donnelley, as a project manager at, GSPK Circuits, as both production control manager, and night shift manager for Moores Furniture Group and as a systems engineer for Dowty Electronic Components Ltd after his apprenticeship served at the Dowty Group.
He holds an MA and an MEng in Manufacturing Engineering from the University of Cambridge and a Fellowship in Manufacturing Management from Cranfield University.
He is a visiting lecturer at Hautes études d'ingénieur (HEI) in Lille, France.
Recognition
Member of the Association of Manufacturing Managers
Research / Scholarly interests
Lean manufacturing
Continuous improvement of operations
Transactional business improvement
Quality management
Integrated design
Analytical techniques
Operations management
Supply chain management
Manufacturing systems engineering
Process improvement