Key details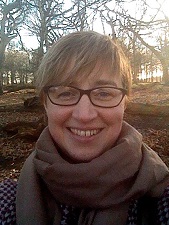 Dr Sara Pennell
Senior Lecturer
---
Sara studied history at Cambridge in the 1980s; and then spent two years studying for a master's degree in Architectural Preservation at the University of Pennsylvania, as a Thouron fellow. It was in America she developed her still-deep interests in foodways, material culture and historical archaeology, which came together in her Oxford doctorate in 1997. Since then she has had a varied academic and 'alternative' academic career, ranging from working on the British Galleries Project at the Victoria and Albert Museum (1997-2000); at Birkbeck University on the Robert Boyle Correspondence Project; and at the Institute of Historical Research in the E-Publications department. Between 2005-2014, she lectured at the University of Roehampton in the Humanities Department; and joined the University of Greenwich in the autumn of 2015.
She explores the social and cultural histories of seventeenth and eighteenth century Britain, with particular interests in food cultures, health, material culture, domestic interiors, spaces and architecture. Her most recent project has been a book-length study of the English kitchen, c. 1600-1850, and she has also worked extensively on early modern English recipe collections. She is interested too, in the history and historiography of consumption, c.1500-1800, and has contributed to the Oxford Handbook of the History of Consumption (2012). Her current research explores the place of second-hand goods in the material and monetary economies of England between about 1600-1900; as well as non-elite experiences of owning domestic goods, from kitchen stuff to beds. This includes thinking about repair and maintenance, but also legal aspects of property rights and the protections afforded to people over what they owned. She is also very keen to undertake further heritage consultancy work around kitchens and domestic life, having worked with staff at Ham House on reinterpreting the basement service rooms in 2012.
Sara welcomes enquiries from prospective research students in the following broad areas: British social/economic/cultural history 1600-1800; histories of food/foodways, 1600-1800; social history of domestic therapeutics in Britain, 1600-1800; history of London, 1600-1800; material culture history/historiographies, broadly defined.
See more about the University History Research Group here.