Booking Details
These events will all be held online via Zoom, login details will be emailed to all participants on the day of the event. Places are free but advance booking is required: BOOK HERE
---
A series of future-looking public talks emerging from creators of participatory, immersive and interactive experiences. These debates will examine topical issues for the VR, AR, XR, immersion, arts and gaming sectors in terms of sustainable and ethical processes, exploring approaches to the production and usage of such outputs, and within the content of the work itself.
The DATUM R&D project is investigating, through shared research, debate and the creation of AR and audio-led gaming apps, new technological and artistic models that could aid sustainable consumption, enable the protection and ethical use of personal data, and generate new ways of relating to other humans, locally and globally.
Across this last year of global pandemic, it has become totally clear that the technologies of our times have permeated into most aspects of our lives, becoming an inescapable part of our work, education, homes, health and leisure time. Public concerns regarding the collection and usage of our personal data, often harvested around us without our knowledge, have come to the surface. Health data pooling, required to combat the virus, is gathered through contact tracing apps, and digital vaccine passports are in global debate. This has increased awareness of the positive and negative consequences of such data gathering, already amplified by the media coverage of the increasing deployment of AI enabled facial recognition, surveillance cameras, biosensors and location trackers.
There is a lack of public debate on the usage and the sustainability of such data gathering, and how this behavioural data is monetized (through business-to-business data sales) for the prediction of future consumption and on the role of corporations in leading sustainable practice. Additionally, this debate is not highly prevalent in the creative industries, in particular in the immersive gaming, entertainment and arts sectors who gathering biometric data (physical, behavioural and physiological traits such as voice, gesture, gaze, gait, motion, facial expression, location etc) for use in the analysis of immersion environments for ongoing revenue streams through in-business sales. Discussions will include the emergence of new frameworks through which we start to blur the boundaries between the recreational and the functional.
This series of panels aims to activate this debate about the emerging sustainable options with an aim to find win-win solutions between all involved - the user and the creator, the individual and the business sector.
Speakers from a diverse range of backgrounds - creative industries, academia, policy, culture and business - from the UK and internationally, will join us to explore these topical and important issues online. Speakers will be added to the information as confirmed.
#NUDGEPUSH21
---
Webinar Series
In today's data-driven world, consumers are active parts of the supply chain: prosumers. At the same time though, they are treated as passive consumers, whose behavioural patterns are observed (surveillance capitalism) with a view to market products and to maximise profit (nudges – behavioural economics).
Technology can be proven to be a valuable tool towards the direction of ethical consumption enabling social change. It could further provide an accountability mechanism (ethically and legally) for everyone involved in the supply chain.
To what extent can we embed social and ethical values beyond the law?
What are the benchmarks for behaviour change, and when/how do individual changes become collective social change?
What small changes might have bigger, systemic effects?
How can technology be used to empower individuals without conferring individual blame for systemic injustice
Panel: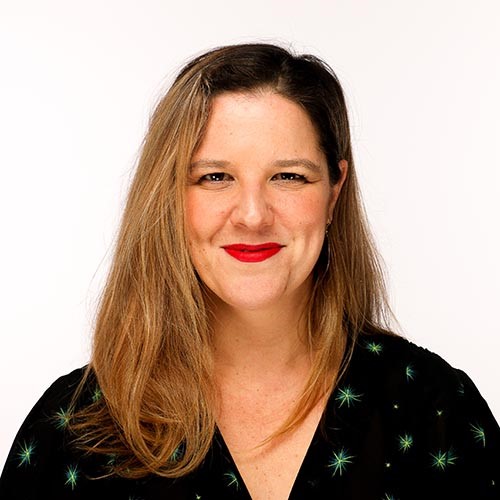 Chair: Dr. Olga Martin-Ortega, Professor of International Law, University of Greenwich
---
Co-Chair: Eva Pascoe, Director of Ecommerce at The Retail Practice / Chair of Cybersalon
---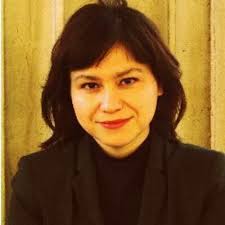 Dr Argyro Karanasiou, Senior Lecturer in Law, University of Greenwich
Dr Argyro Karanasiou is the Director of LETS Lab (Law, Emerging Tech & Science) and a leading expert in Information Technology Law. Her work has been at the forefront of fostering 'law and emerging technologies' as a sub-field of legal and transdisciplinary scholarship and has earned her visiting research affiliations with Yale Law School (ISP Alumna), NYU Law (ILI Alumna), Harvard Law (affiliate Faculty staff CopyX), Complutense Madrid (ITC). She is actively involved in several technology policy and related initiatives and has contributed invited expert insights on a number of occasions, most notably for the Equality and Human Rights Commission (AI in recruitment – 2020), the Chatham House (Internet Governance – 2018), the US Air Force (AI & Augmented Cognition – 2018), and the Royal Society (Machine Learning – 2016), the Electronic Frontiers Foundation (Free Trade Agreements and Human Rights – 2016), the Council of Europe (regional South Eastern Europe expert in Media - 2014).
---
Even those of us who openly love games and gaming, and see ourselves as playful, tend to suffer from a hard-to-shake urge to dismiss those realms of experience and interaction as somehow frivolous, inessential, and tainted with the slight shame of childishness.
This discussion will delve into various ways in which game, play, and fun, can not only be seen as means for 'serious' social progress and ethical causes, but as fundamental pillars of sustainable social cohesion. The panellists will talk about games as ways to hack and repurpose our public spaces, our everyday rituals, and the ways in which we relate to others digitally and physically.
How can the instruction and rule-systems of games be used as fields of experimentation for new ways of thinking about social structures?
What is the role of 'fun' within activism, and is there a vital link between play, transgression and the formation of new behaviour habits?
How can gamified design and technology be used to empower individuals to make ethical lifestyle choices and raise awareness of the customer's Right To Know?
How can playful/game-based uses of technology be used to draw awareness to the centrality (and mistreatment) of the human body within a data-driven world?
Panel: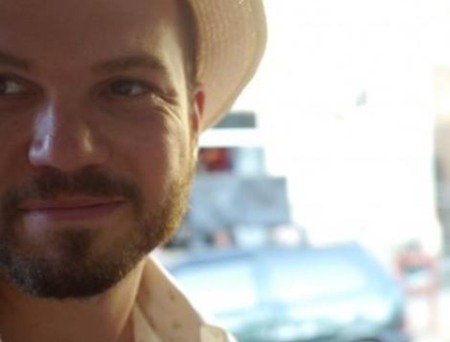 Chair: Dr Jorge Lopes Ramos, Executive Director, ZU-UK, Associate Professor in Contemporary Performance, University of Greenwich
Jorge's work is based on the belief that extraordinary art and activism are not mutually exclusive and can be powerful allies for cultural and social change - where games and theatre are intrinsically connected. Over the past 20 years, his work as an artist-researcher has taken the form of multi award-winning performances, digital work, public installations and exhibitions in venues, conferences and festivals including London2012, Southbank Centre (Hayward Gallery), FACT Liverpool, LIFT Festival, The Lowry, amongst others. For the last decade, Jorge has led on research projects and artworks that have addressed the scalability of intimate performance whilst retaining the quality, depth and care of the live experience. More recently, his work has focused on mediating the space between strangers, often in public spaces. As co-author of The Post-Immersive Manifesto (2020), he believes we are responsible - as makers - to challenge privilege, articulating who our work is by, with and for.
---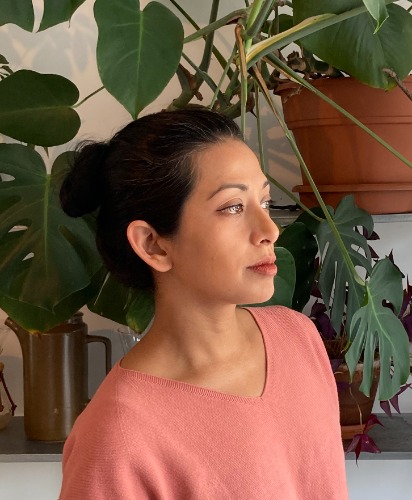 Dr Rilla Khaled, Associate Professor in the Department of Design and Computation Arts, Concordia University in Montréal, Canada
Dr Rilla Khaled is an Associate Professor in the Department of Design and Computation Arts at Concordia University in Montréal, Canada, where she teaches interaction design, serious game design, and programming, among other subjects. She is the director of the Technoculture, Art and Games (TAG) Research Centre, Canada's most well-established games research lab, in the Milieux Institute for Arts, Culture, and Technology. Dr. Khaled's research is focused on the use of interactive technologies to improve the human condition, a career-long passion that has led to diverse outcomes, including designing award-winning serious games, creating speculative prototypes of near-future technologies, developing a framework for game design specifically aimed at reflective outcomes, and working with Indigenous communities to use contemporary technologies to imagine new, inclusive futures.
---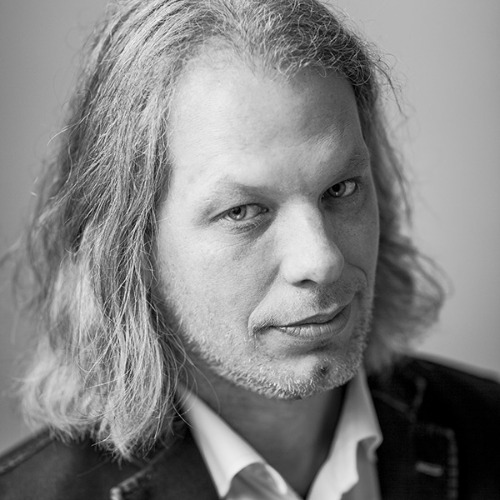 Tim Laning, Co-founder and CEO, Grendel Games
Tim Laning is co-founder and CEO of Dutch serious game development company Grendel Games (established 1998), which he runs together with his business partner and longtime friend Jan-Jaap Severs. Tim has a passion for designing and developing video games that focus on solving societal challenges. He mostly focuses on sustainability, education and health care. Internationally acclaimed products range from teaching laparoscopic surgery via Nintendo's instead of expensive simulators, reducing water consumption and heat stress in (sub-) urban area's to inexpensive chronic pain relief for patients through VR games. Besides designing and developing video games Tim is Boardmember for Dutch Game Garden, the national game development incubator and a member of the Game Design Executives Board for Nord University in Norway. His time off work is mostly spent with his family. And with cooking spicy recipes and playing and restoring pinball machines.
---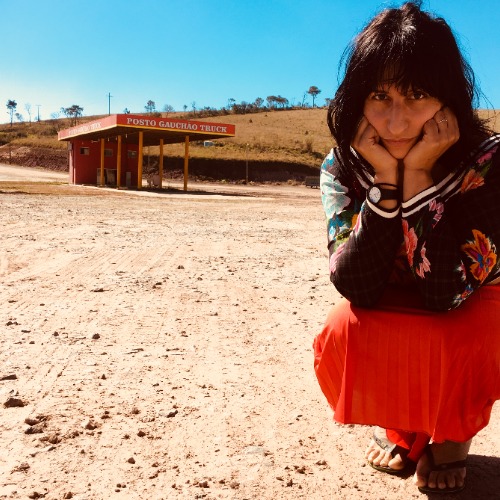 Persis Jadé Maravala, Artistic Director, ZU-UK
Persis Jadé Maravala's work as Artistic Director of ZU-UK has won awards and nominations in the fields of interactive theatre, hybrid art and innovation - it sits at the intersection of games, performance and technology. She believes post-immersive approaches to dramaturgy can enable audiences to engage with one another meaningfully. Her most acclaimed project, Hotel Medea (2006-12), is considered a pioneer in immersive theatre and became the standout hit of the Edinburgh Fringe. She is the director and writer of Goodnight Sleep Tight, Binaural Dinner Date, Pick Me Up (& hold me tight), #RioFoneHack, East London Workers Party, DATUM – Small Data Mining and Missing (2012-21). Her work mediates relationships between strangers through the use of sound-design and instruction-based performance. Jadé is committed to reclaiming public spaces as a way to reduce barriers to audience participation and to actively push for fairer and more equal opportunities for working-class people.
---
The 'harvesting" and post experience usage of personal data gathered through participatory interaction are rarely debated in the creative industries. Fast emerging VR, AR, augmented sound, interactive gaming, immersive installations and other artistic and creative user platforms are all involved in biometric data gathering without much attention given to sustainable and ethical use of the data itself.
Experts will discuss alternative emerging options and investigate innovative systems of ethical personal data ownership, protection and monetisation, aiming to increase a mutual trust between all stakeholders involved - from the users, players, app developers and platform owners. Options such as data unions, blockchain and data mining technologies, decentralised encryption and personal data dashboards will be discussed, and the debate will explore the alignment of economic and other Incentives towards the best interest of all involved
Can we enable the encryption and protection of personal biometric data generated by immersive experiences and interactive exchanges?
How can we ensure protection from the harvesting of our data by big business? Is nudging the consumer part of corporate human rights due diligence?
What ways are emerging to either prevent the increasing big business misuse of personal body data, or to enable transparent (global) rules for the storage, maintenance and protection of user data?
Can decentralised blockchain based co-operations start enabling meaningful consent from our users? How does this play against sustainability and what is the balance of this against privacy concerns
Chair - Ghislaine Boddington (Creative Director, body>data>space / Reader in Digital Immersion, University of Greenwich)
---
The DATUM Webinar Series is curated by Ghislaine Boddington (body>data>space/University of Greenwich) as part of DATUM R&D (Innovate UK), with the support of University of Greenwich, and with inputs from body>data>space, ZU-UK and research groups CLEI, BHRE and LETS Lab.
DATUM R&D is created and produced by ZU-UK (lead partner), University of Greenwich and body>data>space, with support from Innovate UK. This project is partnered with Strategic Research Groups at University of Greenwich - CLEI – Co-creating Liveness in Embodied Immersion, BHRE – Business, Human Rights and Environment and LETS Lab – Law, Emerging Technologies & Science.